operations are more effective and your team has the information it needs to profitably make decisions and run the business.
Vision33 provides the right balance of software, world-class consulting, and support services to help our customers better manage their organisation.
Our goal, every day, is to have you feel a sense of relief as we work side by side with you throughout your IT project, ensuring your company transitions to your new systems with minimal disruptions.
Working with the Vision33 services team means you:
Get the right infrastructure required for your software needs
Reduce configuration time with our plug and play solutions
Simplify multi-vendor deployments
Insight into the latest IT developments and options
Decrease deployment time and roll-out costs
Deliver on your company's budget and time goals with predictable service agreements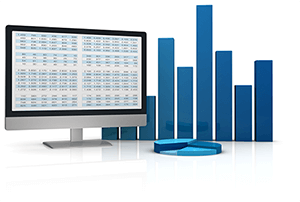 Implementation

TOTAL Care

Customizations

Managed Services

Global Deployment
With our world-class team of consulting experts, Vision33 offers a simplified, yet comprehensive approach to SAP Business One implementation. Our professional services and proven methodology leverages industry best practices, more than 15 years of experience and hundreds of successful past implementations to ensure your project is successful.
You can learn more about our four-part implementation strategy here.
You can learn more about our four-part implementation strategy here.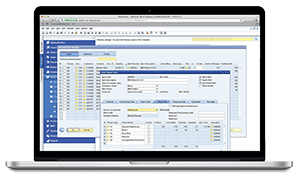 Vision33 TOTAL Care is the unique industry-leading support program offered to educate and assist users of SAP Business One. It allows customers to take full advantage of all SAP Business One functionality and maintain long-term value.
Your partnership with Vision33 does not end at the implementation phase—we are here long-term to maximise the value of SAP Business One and support your investment. The TOTAL Care program goes above and beyond what you would typically find from other consulting firms. This program provides dedicated customer management, support, and other customer programs to ensure your current and future employees learn the application quickly and become self-sufficient.
You can learn more about the Vision33 TOTAL Care program here.
You can learn more about the Vision33 TOTAL Care program here.
SAP Business One has several different ways in which it can be customised, adapted, and integrated. Vision33 consultants collaborate with you to understand how your business works and identify unique processes where SAP Business One customisations can be made to better meet your company needs and industry requirements.
You can learn more about the Vision33 Custom Development here.
"Vision33 helped us transition to the cloud with SAP Business One. Not only can our sales professionals perform better from wherever they are, we have one place where all information can be found."
- Craig Bean, CB Medical
Vision33 is the only SAP Business One partner worldwide that holds the AWS SAP Competency. When you have Vision33 as your SAP Business One Cloud implementation partner, you can lean on our team to ensure you maximise your investment and take advantage of available features.
Learn more here about how Vision33 modernises your business and reduces IT administrative costs by moving into the cloud and managed services.
Our Global Services team can help you grow and expand into new locations and complete SAP Business One deployments wherever needed. Whether you are a growing business with one location, an enterprise with existing subsidiaries in other markets or thinking of expanding into new global markets, Vision33 can partner with you throughout the entire process.
The Vision33 Global Services team brings extensive business process knowledge, detailed product expertise, and innovative strategies to unlock the potential of SAP Business One for your expanding company. With one partner for your global implementation, you can ensure consistency of all core business processes across your operations worldwide.
You can learn more about the Vision33 Global Deployment here.