SAP Business One Global Implementation and Support Services
Committed to driving value for organisations around the globe, Vision33's Global Services team provides consistent, formalised SAP Business One implementation and support services so you can rely on one partner for all your global ERP needs.
Global Services Team
Whether you're a growing business with one location about to expand internationally, an enterprise with existing subsidiaries in other markets, or are considering expanding into new global markets, Vision33 can partner with you through the entire process.
The Vision33 Global Services team brings extensive business process knowledge, detailed product expertise, and innovative strategies to unlock the potential of SAP Business One for your expanding company. Vision33 Global Services, based in Germany, manages our team in locations around the globe and quickly deploys resources when and where you need them. Vision33 helps you leverage the right technology to meet your business vision and goals and ensure you get superior value from your technology investment – today and in the future.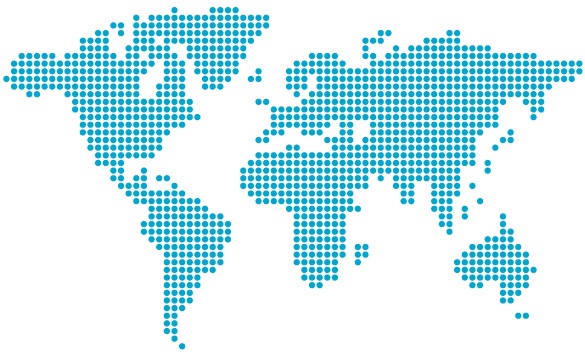 Our consultants can help you engineer the right business processes with SAP Business One to develop a global benefit strategy.
Implementation

Cloud

Upgrade

Customisation

Optimisation

Ease of Use
Benefits of the Vision33 Global Services Team
ACCESS
With the largest team of SAP Business One consultants located around the globe, we have dedicated consultants in each region with strong project track-records and extensive experience. Our worldwide Global Services team ensures that we provide a solid understanding of local markets and different cultures.
We can provide multilingual support on a local level for a fast, flexible response to your needs. With offices and service delivery professionals in so many countries worldwide, we can respond quickly to any customer request, wherever they may be.
EXPERTISE
We're adept at helping clients manage change across complex, multilingual, multicultural global organisations and diverse industries. We bring the best of the Vision33 team to deploy lean SAP Business One transformations globally. Our consultants are certified in SAP Business One and many have been working with the product since its inception.
INDUSTRY KNOWLEDGE
We approach our customers with the knowledge of the unique challenges facing businesses in their industry. From there, we address the issues that are important to our customers' businesses, including driving productivity and efficiency across the business, reducing costs, supporting mobility, or transitioning to the cloud.
Let's Meet Your Challenge Together
Regardless of the size and location of your business, our Global Services team works with growing businesses and large enterprises to ensure the consistency of all core business processes across their subsidiaries on SAP Business One. Your business will benefit from stellar service and attain global growth and success using a single, coordinated partner no matter where your subsidiaries are located. For more information about our Global Services team, please contact us.