If your organisation uses a small business accounting application, you've felt the headaches of creating quotes and managing sales orders. Relying on spreadsheets and waiting for email approvals is slowing you down. And without real-time information and true visibility into quotes and orders, you're losing opportunities.

Small technology changes would improve the quoting process by getting requests for quotes (RFQs) to your prospects quickly and accurately. With real-time information your whole team can access, you'll build confidence with your potential customers, ensure you're meeting their needs, and close deals faster.

At Vision33, we've worked with businesses of every size and industry to help them find technology that makes managing quotes and sales orders easier.
Our customers frequently experience problems like:
Taking too long to get quotes out the door, which sends prospects to competitors
Things getting lost in the shuffle because they're using spreadsheets for price lists and terms of conditions
Team members can't access the same information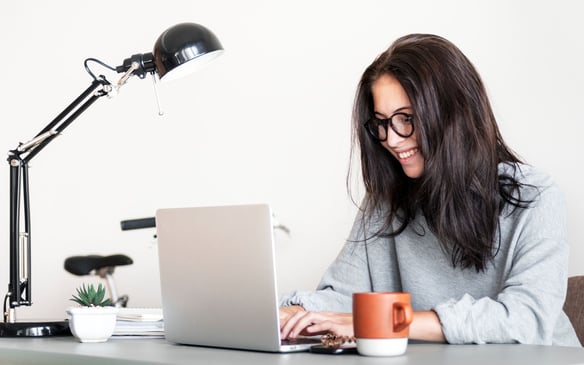 Ineffective communication with potential customers
No easy way to generate RFQs for preferred vendors
A lack of real-time work orders and sales order progress tracking
Difficulty tracking ordered items

Small Changes, Big Impact: Understanding Digital Transformation
There are many definitions of digital transformation, but here's our favorite: Adopting new—or modifying existing—technology to make your business run better.
This transformation fundamentally changes how businesses operate and deliver value.
Many believe digital transformation is simply using the cloud and analytics. However, those are only two elements of a digital transformation. A comprehensive transformation occurs only when an organisation also improves its integration, automation, and system flexibility.
With a successful digital transformation, tackling new challenges, shifting operations, and updating business models are effortless.
Digital Transformation eBook
Get our free Understanding Digital Transformation eBook to learn how technology enables new ways to do business, build resiliency, and operate more efficiently.
Explore Our Blog

Success Stories

Podcast

Additional Resources
Explore These Sales Process Posts
Check out these brief, informative posts about sales orders and quoting challenges and how to overcome them. You'll find lots of other free resources, too.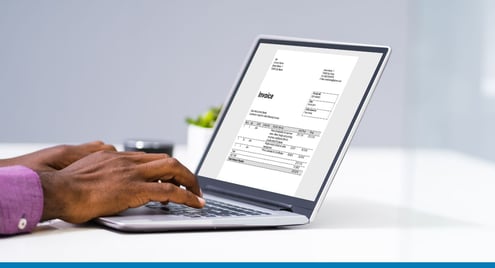 6 Reasons Your Business Should Have a Customer Portal
Imagine how much easier your employees' jobs would be if they weren't fielding customer phone calls and emails all day. Instead, your customers could instantly:
Place new orders
Submit service requests
View order history, service tickets, and shipping information
Access outstanding invoices and payment history
Make payments
Read this blog for six reasons you should give your customers the gift of a secure, personalised, self-service experience with a customer portal.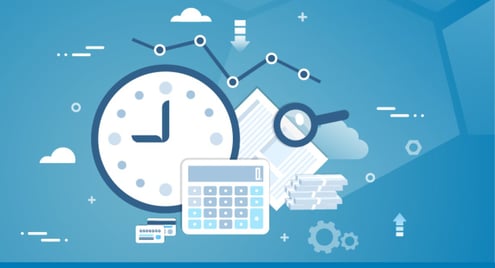 5 Essential Features of a Subscription Management Solution
A modern cloud financial management solution empowers you to connect your customer relationship management (CRM) and subscription management solution bi-directionally, creating one system of record across your entire customer lifecycle.
This connection eliminates time-consuming, error-prone processes and accelerates the quote-to-cash cycle by up to 75%.
Read this blog and get a free eBook to learn more.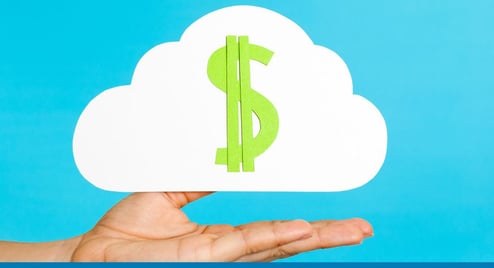 7 Reasons to Move to Cloud Financials Now
The right cloud financial management solution seamlessly integrates with other business applications like CRM and eCommerce. When everything is connected, data flows directly into the financial system for end-to-end processing, manipulation, and analysis.
Read this blog and get a free eBook to learn seven reasons to move to cloud financials.
See How Businesses Like Yours Handle Sales Orders and Quotes
Read these short, inspirational success stories to see firsthand how some of our customers have conquered sales orders and quoting challenges.
Tingue is a family-owned global supplier of high-quality laundry textiles, parts, supplies, remanufactured equipment, and rigging services for industrial laundries.
When the company's 45 salespeople began performing customer service functions like quoting and order entry, paper-based processes became overwhelming.
Read this success story to learn how an employee portal transformed Tingue's operations.
FortPro researches, designs, and distributes parts for heavy-duty trucks. A division of World Truck Parts, FortPro is a small company, but its parts power the big boys like Mack, Peterbilt, and Freightliner.
Manually processing recurring orders was overwhelming FortPro's small staff. They took orders by email, and sometimes customers sent pictures of handwritten lists.
Read this success story to learn how a customer portal empowers FortPro's clients with a secure, flexible, personalised self-service gateway. They now have convenient access to billing, quotes, orders, service calls, and reports—24/7.
Swagelok Stuttgart provides everything an organisation needs to operate a fluid system safely and successfully.
An integration platform as a service (iPaaS) solution empowered the company to rapidly integrate its ERP solution and CRM system, leading to higher sales rates and shortened sales cycles. .
Connectrac sells its products through electrical distributors, AV channels, contract furniture dealers, and others throughout the world.
Growth came with a problem—more customer requests for price quotes on a growing range of products were straining the quoting process. Connectrac averages 100 to 150 customer quotes per day, and each quote required 30 to 60 minutes of manual data input and verification.
Read this success story to learn how an integration platform minimised Connectrac's manual effort and significantly accelerated the quoting process.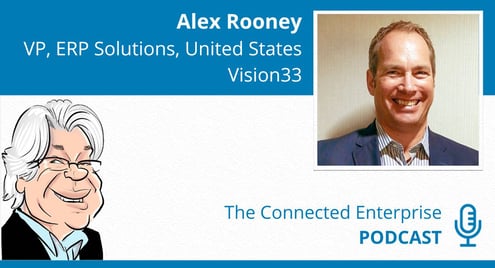 From SAP Business One to Exclusive Products: Vision33's 20-Year Growth Journey
Podcast host Carl Lewis invited his colleague and friend, Alex Rooney, to join the podcast and commemorate Vision33's 20-year journey.
Alex is Vision33's co-founder and vice president of SAP Solutions in the United States. He optimises the customer experience, drives sales and results, and develops strategic global partnerships.
Carl and Alex chatted about what's driven Vision33's growth and its technology portfolio's diversity.
Check Out These Additional Resources
Here are even more resources to explore, including information about ERP solutions, portals, and an integration platform.
If you have questions or would like to chat about these resources, please drop us a line.
---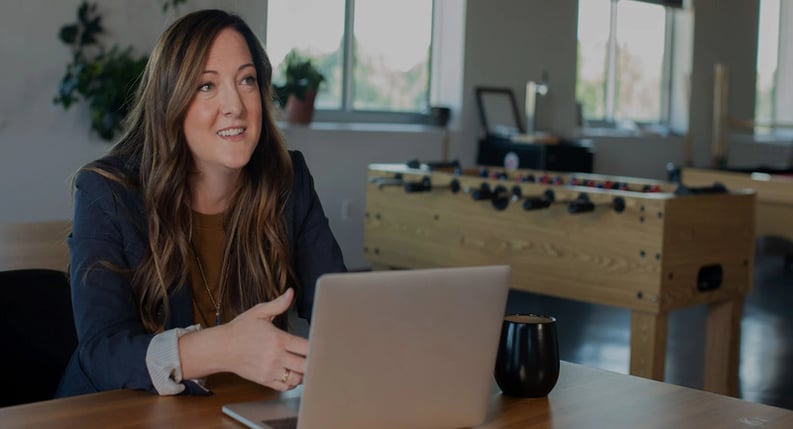 Financial Management Solution Info Kit: Sage Intacct
That accounting system you relied on to start your business may have run its course. Sage Intacct delivers accounting and finance capabilities for multiple industries with a single aim: to accelerate success. Dig into the info kit below to learn how to free up time to focus on innovation and growth.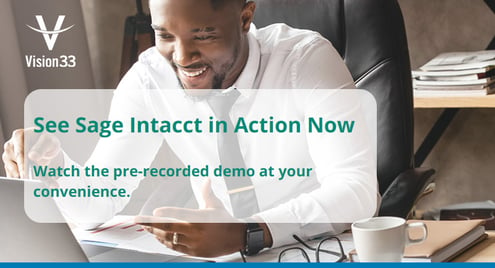 On-Demand Demo: Sage Intacct
Grab a cup of coffee, put your feet up, learn about Sage Intacct, and see it in action. This demo will show you how the modern, born-in-the-cloud accounting and financial management solution has everything you need to connect and streamline your business processes.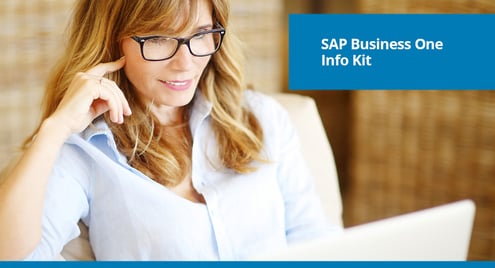 ERP Info Kit: SAP Business One
SAP Business One is an affordable, easy-to-use ERP solution for growing small to midsized businesses and large enterprise subsidiaries.
We compiled the latest, most essential information for anyone researching or considering adopting SAP Business One. In one easy-to-use kit, you can access solution briefs, videos, demos, and a webinar series to see Business One's features and how it could improve your operations.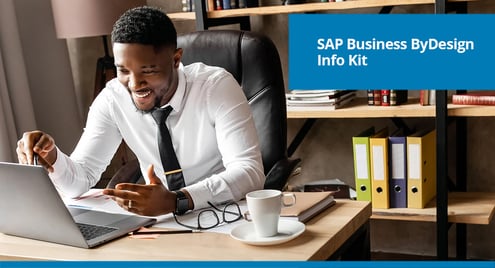 ERP Info Kit: SAP Business ByDesign
SAP Business ByDesign is an affordable, easy-to-use cloud ERP solution for fast-growing businesses.
This collection of easy-to-digest assets is ideal for anyone researching or considering adopting SAP Business ByDesign. After exploring the solution briefs, videos, and demos, you'll see how SAP Business ByDesign could help your business turn growth potential into real results.
When only some of your employees and customers can access your ERP solution, you aren't leveraging the system's full benefits.
Vision33 portals are web-based add-ons that extend ERP data through the web, provide self-service convenience for your employees and customers, and give you more time to focus on innovation and growth.
You'll empower stakeholders to get their own answers to the questions your team answers every day—while keeping data secure by granting access to only the information they need.
Please check out these six quick video clips to learn more about each portal.
Your business relies on many applications to stay organised, collaborate, and run operations. If those standalone applications can't talk to each other, you're wasting time and money.
Learn about an integration platform as a service (iPaaS) solution that can connect just about anything.
See it in action and discover how to do more with what you already have.