If your organisation uses a small business accounting application, you probably dread invoicing because it's tedious and time-consuming.

And that's because your software isn't robust enough to streamline and automate the invoice-to-purchase process.

We understand. At Vision33, we've worked with many businesses to help them find technology that makes the invoice-to-purchase process easier.

Our customers commonly report invoice-to-purchase challenges like:


Slow invoice processing and approvals
Too much paper
Late payments
No clear picture of vendor costs
Inability to match POs and receipt numbers
Inability to handle purchase orders, goods receipt purchase orders, AP invoices, and outgoing payments simultaneously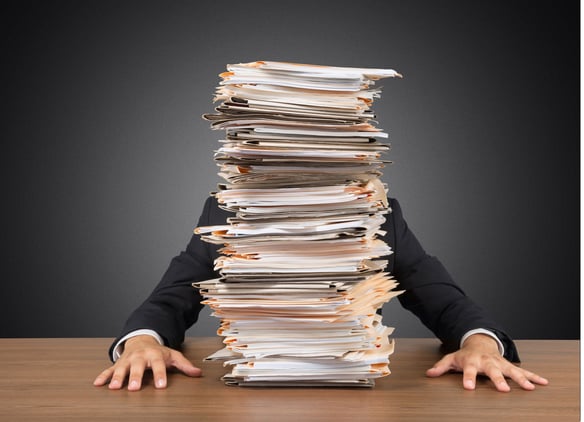 Small Changes, Big Impact: Understanding Digital Transformation
There are many definitions of digital transformation, but here's our favorite: Adopting new—or modifying existing—technology to make your business run better.
This transformation fundamentally changes how businesses operate and deliver value.
Many believe digital transformation is simply using the cloud and analytics. However, those are only two elements of a digital transformation. A comprehensive transformation occurs only when an organisation also improves its integration, automation, and system flexibility.
With a successful digital transformation, tackling new challenges, shifting operations, and updating business models are effortless.
Get our free Understanding Digital Transformation eBook to learn how technology enables new ways to do business, build resiliency, and operate more efficiently.
Explore Our Blog

Success Stories

Additional Resources
Explore These Posts
Poke around these brief, informative posts about invoice-to-purchase challenges and how to overcome them. You'll find lots of other free resources, too.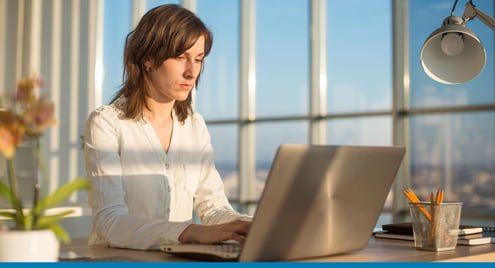 How Automation Transforms AP From a Cost Center Into a Profit Center
Read this blog to learn how modernising your accounts payable (AP) process can have invoices ready for payment in as few as 36 hours from point of receipt. There's even an ROI calculator to estimate your potential savings!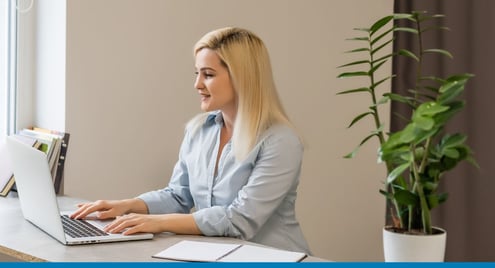 Take Charge of Business Spending With iDocuments Purchase-to-Pay
iDocuments eliminates manual tasks by automating purchase-to-pay. Read this blog and watch an on-demand web chat recording to learn how it works—and how to improve profit margins, control spending, and increase transparency with iDocuments.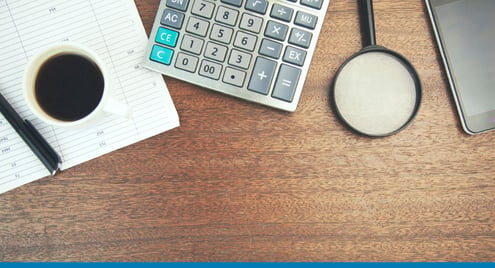 Moving Beyond QuickBooks With Sage Intacct's Business Process Automation
How many vendor invoices do you process each month? If it's only a few, you can live with QuickBooks. If it's hundreds, it's time to let a powerful, cloud-based financial management solution do the heavy lifting.
Read this blog and access a 15-minute on-demand webinar to see how automating purchasing lets you approve invoices faster, eliminate errors, increase productivity, and slash costs.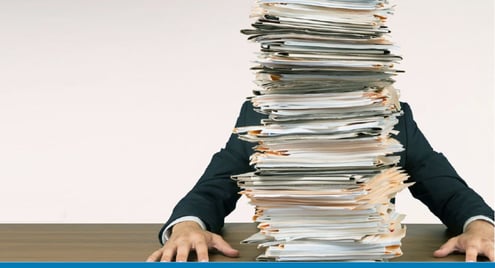 Sage Intacct Makes Paperless Finance a Reality
Paperless finance isn't a new concept—but it's long been overpromised and underdelivered. However, we now have the technology, infrastructure, mindset, and behavior to make it a reality.
Read this blog and tune in to a 20-minute webinar to see how a modern financial management solution automates accounts payable and accounts receivable—and saves one company $160,000 a year.
See How Businesses Like Yours Improved Their Invoice-to-Purchase Process
Read these short, inspiring success stories to see firsthand how some of our customers have conquered invoice-to-purchase challenges.
Genmed provides vendor-neutral, flexible, scalable managed services to the NHS, Health Boards and private healthcare organisations in the UK and Europe, and the UK's public sector.
Thanks to iDocuments, Genmed and its hospital clients' expense management ran without disruption during the pandemic. Without automation to process its 3,000 monthly invoices, it wouldn't have been able to shut its offices during the lockdowns.
Read this success story to learn more about iDocuments, including the two customer-focused portals Genmed uses.
Since 1964, American Plant Food (APF) has provided the high-quality blends, inputs, and services required for healthy soil and the knowledge growers need to achieve lasting results.
APF sells massive quantities of high-quality fertilisers to growers across the United States, which involves a high volume of purchase orders and robust accounts payable management.
Read APF's success story to learn how the company eliminated manual data entry and automated procure-to-pay—including full PO management!
Community Foods supplies natural and organic dried foods for retail, wholesale, and foodservice customers.
Community Foods had relationships with so many suppliers that it needed an add-on solution to manage approximately 2,000 accounts payable invoices per month.
Read the success story to learn how the company slashed accounts payable processing time by 95%.
Brentwood Recovery Home provides lifelong, compassionate, and evidence-informed treatment for people seeking recovery from alcohol and drug misuse.
The organisation eliminated manual processes and streamlined reporting and approvals by moving financials to the cloud. Read the success story to learn about the financial management solution that made it possible!
Check Out These Resources Too
Here are even more resources, including information about process automation and ERP solutions. If you have questions or want to chat about these resources, please drop us a line.

Simplify, Streamline and Automate with iDocuments
To free up time and improve productivity, watch this iDocuments video.
You'll see how easy it can be for anyone in your business to raise a PO and approve orders, receipts, invoices, and expenses without any training.
ERP Solutions for Your Unique Business Needs
If you run a SaaS company or non-profit organization, Sage Intacct is a great fit. Access an Intacct info kit and on-demand demo below.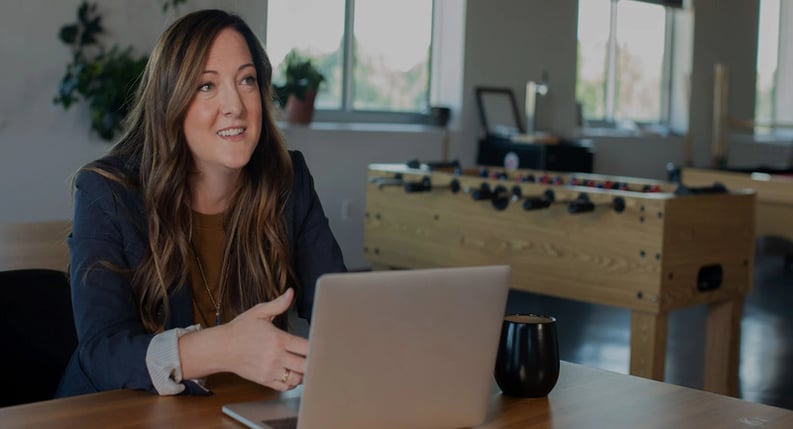 Financial Management Solution Info Kit: Sage Intacct
That accounting system you relied on to start your business may have run its course. Sage Intacct delivers accounting and finance capabilities for multiple industries with a single aim: to accelerate success. Dig into the info kit below to learn how to free up time to focus on innovation and growth.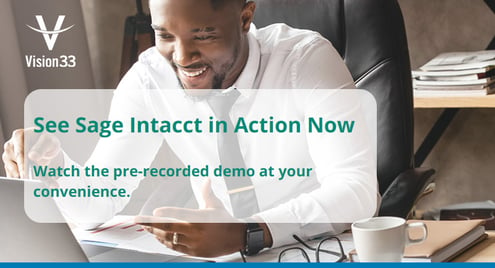 On-Demand Demo: Sage Intacct
Grab a cup of coffee, put your feet up, learn about Sage Intacct, and see it in action. This demo will show you how the modern, born-in-the-cloud accounting and financial management solution has everything you need to connect and streamline your business processes.
If your business is manufacturing, wholesale distribution, or professional services, SAP Business One or SAP Business ByDesign may be the ideal solution. Explore the resources in the info kits below.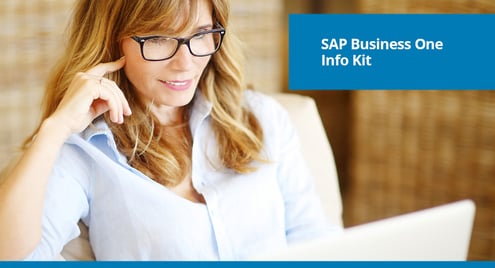 ERP Info Kit: SAP Business One
SAP Business One is an affordable, easy-to-use ERP solution for growing small to midsized businesses and large enterprise subsidiaries.
We compiled the latest, most essential information for anyone researching or considering adopting SAP Business One. In one easy-to-use kit, you can access solution briefs, videos, demos, and a webinar series to see Business One's features and how it could improve your operations.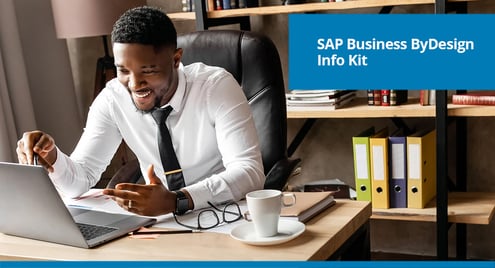 ERP Info Kit: SAP Business ByDesign
SAP Business ByDesign is an affordable, easy-to-use cloud ERP solution for fast-growing businesses.
This collection of easy-to-digest assets is ideal for anyone researching or considering adopting SAP Business ByDesign. After exploring the solution briefs, videos, and demos, you'll see how SAP Business ByDesign could help your business turn growth potential into real results.
When only some of your employees and customers can access your ERP solution, you aren't leveraging the system's full benefits.
Vision33 portals are web-based add-ons that extend ERP data through the web, provide self-service convenience for your employees and customers, and give you more time to focus on innovation and growth.
You'll empower stakeholders to get their own answers to the questions your team answers every day—while keeping data secure by granting access to only the information they need.
Please check out these six quick video clips to learn more about each portal.
Your business relies on many applications to stay organised, collaborate, and run operations. If those standalone applications can't talk to each other, you're wasting time and money.
Learn about an integration platform as a service (iPaaS) solution that can connect just about anything.
See it in action and discover how to do more with what you already have.