Sage Intacct Live Demo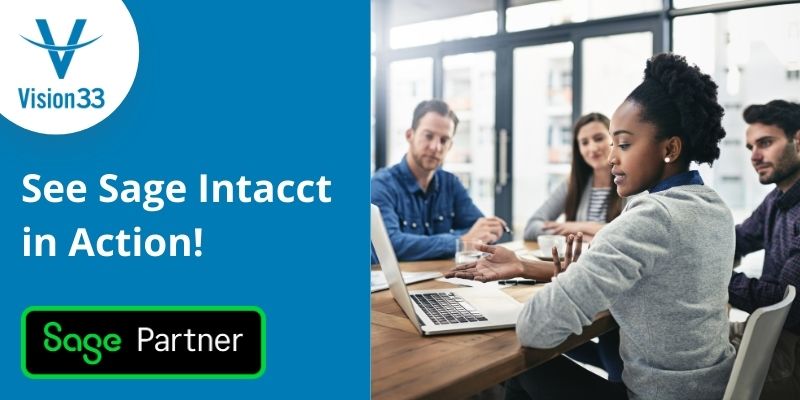 ---
Details about the SAGE Event
Live Demo
Friday, December 15, 2023 at 9:30 am PST / 12:30 pm ET / 5:30 pm GMT
Sage Intacct is the financial solution your business needs to streamline critical processes in one place.
Designed by finance for finance, this cloud-native solution grows with you.
We invite you to grab a coffee and join us to witness some of Sage Intacct's many features.
Led by our certified consultants, we'll cover topics like:
Immediate visibility into your organization with intuitive role-based dashboards

Deeper insights for faster, smarter, and more confident decisions

Dimensional ledger accounts that help you maintain financial control

Easy-to-use workflows and processes

Shorter consolidation and closing processes (from days to minutes!)

Easier collaboration, so you can work together to find solutions
And much more.
Join us on our weekly live demos every Friday, 9:30 am PST / 12:30 pm ET / 5:30 pm GMT.
By the end of the session, you'll understand how this best-in-class financial management solution saves time, reduces error-prone manual work, and taps into the information you need when you need it.
---
Other Events
Click to view Vision33's other events