Food and beverage companies need to offer great products and deliver them on time while navigating a complex global supply chain, complying with strict regulations, and keeping pace with competitors.
SAP Business One is a comprehensive business management system that enables businesses to harness accurate, real-time information, manage end-to-end operations, and perform core food and beverage functions, including:
Inventory and supply chain management
Quality control
Process automation
Ingredient tracking
Cross-functional reporting
Batch control/traceability for regulatory compliance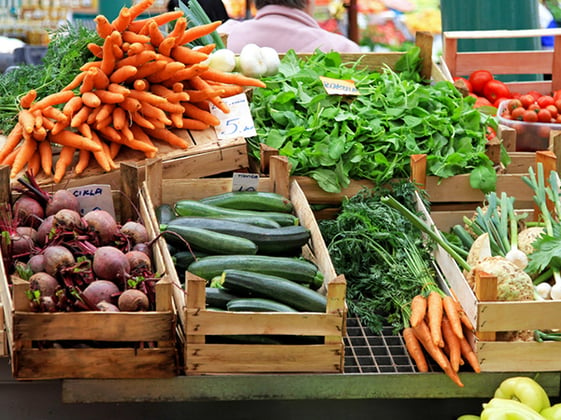 Challenges

Benefits

Customisations

Features
The food and beverage industry faces three unique challenges:
Food recalls
Food fraud
Food safety
Food Recalls
Recalls dramatically affect food and beverage companies. You can't halt operations to focus on handling the recall—you must simultaneously continue normal operations.
Software like SAP Business One helps you avoid recalls, but they can still happen—in which case, SAP Business One makes them easier to handle because it allows you to:
Track your products as they leave your warehouses and enter a complex, global supply chain
Automate and streamline collaboration with thousands of stakeholders
Respond quickly to changes in industry regulations
Share your non-standardised data with supply chain vendors
Understanding how business technology optimises food traceability and inventory control is the first step in reducing risk.
Food Fraud
As consumers demand to know more about their foods and beverages (e.g., country of origin, sustainability, and organic status) and pay more for organic, "ethically obtained," or "farm-to-fork" options, food fraud, such as contamination and mislabeling, is common.
Your customers rely on you to protect them from risk, including food fraud. This requires deep insight into your supply chain, which SAP Business One enables with strong batch and lot traceability features that help you avoid the damage caused by dishonest suppliers or those who unknowingly pass on fraudulent products.
With electronic, on-demand traceability, a product's organic status is captured at the point of purchase and recorded against a specific batch/lot as part of the quality assurance process. This information is available throughout the logistics flow in the warehouse and used as selection criteria for choosing the correct product to meet customer requirements.
Food Safety
Ultimately, food and beverage companies carry the burden of implementing traceability technology—you can't rely on the US Food and Drug Administration (FDA) to catch every instance of contamination during their food inspections.
SAP Business One provides full visibility into the supply chain so you can mitigate risk during the next foodborne illness outbreak or lapse in government agency inspections.
Benefits for Food & Beverage
SAP Business One allows food and beverage companies to:
Adapt faster. Adapt to changing market demands around traceability and transparency, regulatory compliance, and risk. Reports that took months to complete are now available in minutes.
Continuously improve. Track and respond to KPIs comprised of accurate, real-time data.
Reduce inventory. Use improved insights to gain inventory efficiency and reduce ingredient and product spoilage/expiration.
Streamline operations. Accelerate order flow and shipping times.
Increase customer satisfaction. Reduce stockouts while cutting wasted expenses to keep prices low for customers.
Maximise profits. Differentiate your business from competitors and boost revenue and margins by optimising service.
Readiness is critical for success in the food and beverage industry. SAP Business One helps by centralising data from quality management systems and other one-off production systems, integrating online ordering and shipping systems, driving route management and delivery, and streamlining EDI and 3PL processes.
You can easily customise SAP Business One to fit your company- and industry-specific requirements and:
Comply with strict industry standards and GMP guidelines, including FDA, EMA, BRC, IFRA, and GHS
Calculate costs with flexible, multilevel margin calculations per article, production order, and batch
Eliminate waste and minimise delays with advanced quality controls on raw materials and components
Improve planning, communication, and responsiveness with advanced scheduling and production controls
Make faster, more informed decisions with real-time reporting, dashboards, and alerts.
Easily integrate with subsystems like SCADA and LIMS
Features
SAP Business One incorporates a wealth of features that will drive efficiency and position your company for profitable growth, including:

PTI-compliant labels and GS1 barcoding
Create labels that comply with strict industry standards, including the Produce Traceability Initiative and Food Safety Modernization Act. Easily apply GS1 labels to properly identify your produce and provide full traceability from farm to fork.

Automated processes & work flows
Streamline business operations and manage your supply chain efficiently.

Capture batch attributes
Manage and track variations related to individual batches of product. Use batch attributes such as country of origin, harvesting dates, and quality class to record detailed information at every step of the supply chain.

Batch control and traceability
Comply with strict industry standards.

Mock recalls
Practice your recall procedures and test your company's responsiveness so your employees can respond to emergencies quickly and effectively.

Quality controls
Plan and execute quality tests from raw materials to product packaging. Prevent problems by setting alerts to notify executives of deviations to ensure your customers get the best produce.

Production management
Improve end-to-end operational efficiency.

Inventory management
Track byproducts, co-products, yield, wastage, expiry dates, FIFO, and FEFO. Reduce waste without losing sales from out-of-stock produce inventory.

Warehouse management
Track warehouse movements forward, backward, and on demand. Reduce produce losses by distributing the products with the shortest shelf life first.

Real-time, cross-functional reporting
Use accurate data to make faster, more informed decisions. Get answers in minutes, not hours. Gain a complete understanding of order statuses and produce history to ensure customer satisfaction.

Leverage catch-weight management
Save time by using a system that supports dual units of measure, quantity, and weight registration during goods receipt, inventory moves, and picking.
Let's Meet Your Challenge Together
Contact us to learn more about how SAP Business One can help food and beverage companies simplify operations and drive profitable growth.