SAP Business One is a comprehensive business management software system that enables businesses to harness accurate, real-time information to manage their end-to-end operations. For food and beverage companies, SAP Business One drives efficiency in the business and throughout the supply chain. Specifically, the platform provides everything your business needs to perform core food and beverage functions, including:
Inventory and supply chain management
Quality control
Process automation
Ingredient tracking
Cross-functional reporting
Batch control/traceability for regulatory compliance
With over 60,000 small and medium-sized business customers and 1 million users, SAP Business One is the enterprise resource planning (ERP) system of choice for today's successful food and beverage companies.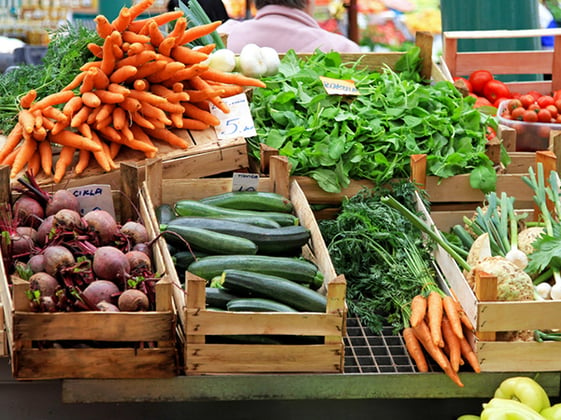 Challenges

Benefits

Recipe for Success

Selection Process

Deployment Options

Customizations

Integrations and Add-Ons

Features

SAP Services
You need to offer great products, deliver them on time, and navigate the ins and outs of the industry with ease. Without a robust business management system, it's easy to get overwhelmed by strict regulations, a complex supply chain, and the need to keep pace with increasingly efficient competitors. Unfortunately, understanding new technologies and choosing which to adopt in this morphing environment can be perplexing.
A recent Forbes study found that 90 percent of businesses recognise the importance of technology, but only 40 percent believe they're providing their employees with the best tools. As the economy swings wildly in 2020, food and beverage companies must select beneficial technology that simplifies business processes and improves efficiency to grow the company.
The increased demand from consumers for more information about your food and beverage products – particularly regarding country of origin and organic status – is pushing you to gain better insights across the business. Your customers also want to respond rapidly to consumer demands; to help them profit, you need excellent visibility into your supply chain, lead time information, inventory levels, fulfillment/production capacity, and delivery capabilities.
There's never been a greater need for an ERP solution like SAP Business One to increase visibility into every aspect of your food and beverage operations and solve your most difficult challenges.
The Four Critical Food and Beverage Industry Challenges
Business growth
Food recalls
Food fraud
Food safety
Too often, food and beverage companies offer their customers lower-quality products as they grow. This is because complexity increases when growth occurs. Information disconnects cause incidents that negatively affect customer satisfaction, including not enough inventory, missed delivery windows, etc. These problems drag down businesses in an industry where time is of the essence. Consider fruits and vegetables. They spoil, so if you sell fresh produce, you must ensure timely delivery or customers will buy from a company that does.
We see high-profile food recalls, such as the E. Coli contamination of romaine lettuce, but many recalls fail to register with consumers and the media. That doesn't mean they don't dramatically affect food and beverage business operations, however. Companies seem to freeze in place, focusing all their efforts on handling the recall, but to sustain growth, you must be able to continue normal operations and manage the recall simultaneously. That means knowing how your products are produced and where they're distributed.
Food recalls place a constant burden on your food and beverage business because you must always be able to:
Track your products as they leave your warehouses and enter a complex, global supply chain
Automate and streamline collaboration with thousands of stakeholders
Respond quickly to changes in the industry's regulatory environment
Share your non-standardised data with vendors in your supply chain
Understanding how business technology can optimise food traceability and inventory control is the first step in reducing risk.
Horse meat in the supply chain, false claims that food is organic – such things add an extra layer of complexity to being a food and beverage company. With organic and eco-labelled food products commanding a premium price, instances of food fraud, such as contamination and mislabeling, are common. A prime example is the 2016-2017 shipment of over 16 metric tons of soybeans that arrived in California from Ukraine via Turkey that were fraudulently labelled "organic."
In the organic food market segment, where it's difficult to identify which products are genuinely organic, trust in your brand name is paramount. Your customers rely on you to protect them from risk. Consumers increasingly scrutinise labels promoting 'organic' and 'farm-to-fork' sourcing, while many retailers cannot verify the real point of their products' origins. While tier 1 and some tier 2 suppliers may be known to retailers, their view into tier 3 suppliers and beyond is often obscured.
SAP Business One provides strong batch and lot traceability features so food and beverage companies can avoid the damage caused by dishonest suppliers or those who unknowingly pass on fraudulent products. With electronic, on-demand traceability incorporated into SAP Business One, a product's organic status is captured at the point of purchase and recorded against a specific batch/lot as part of the quality assurance process. This information is available throughout the logistics flow in the warehouse and used as selection criteria for choosing the correct product to meet customer requirements.
It's never been more critical to ensure food safety in a global supply chain. Ultimately, food and beverage companies carry the burden of implementing traceability technology – you can't rely on the United States Food and Drug Administration (FDA) to catch every instance of contamination during their food inspections.
The 2019 shutdown of the federal government, including the FDA, underscored the need for food and beverage companies to take food safety into their own hands. It's the only way to avoid lost revenue and business opportunities while also protecting your customers and consumers.
SAP Business One gives you robust visibility into the supply chain so you can mitigate risk during the next foodborne illness outbreak or lapse in government agency inspections. With SAP Business One's systematic capabilities, you gain a seat at the table with the bigger distributors who like working with partners who can stand behind their products.

eBook: Manage Your Data from Farm to Fork

What Businesses Learned from the FDA's 2019 Lapse in Food Safety Inspections
The Benefits of SAP Business One for Food & Beverage
For over 17 years, SAP has continuously upgraded SAP Business One with a focus on helping food and beverage businesses grow fast while maximising profit. SAP Business One's features and capabilities are specifically designed to deliver the key benefits you seek from a business management software platform.
With this platform, small and mid-sized food and beverage companies can:
Adapt faster – Adapt to changing market demands around traceability and transparency, regulatory compliance, and risk. Reports that took months to complete are now available in minutes.
Continuously improve – Track and respond to key performance indicators comprised of accurate, real-time data.
Reduce inventory – Use improved insights to gain inventory efficiency and reduce ingredient and product spoilage/expiration.
Streamline operations – Accelerate order flow and shipping times.
Increase customer satisfaction – Lower occurrences of out-of-stock items while cutting wasted expenses to keep prices low for customers.
Maximise profits – Differentiate from competitors by optimising service to boost revenue and margins.
Readiness is critical for success in the food and beverage industry, and SAP Business One provides a single source of information that unifies your organisation and allows you to work faster, smarter, and more efficiently.
Centralise Data From Quality Management Systems and other one-off production systems - Our system allows you to integrate online ordering and shipping systems, drive route management and delivery and Streamline EDI and 3PL processes
The demands placed on today's food and beverage companies highlight the need to move beyond accounting software, spreadsheets, and technology point solutions to a company-wide business management platform. With an ERP system like SAP Business One, you gain the complete functionality required to win in today's hyper-competitive and complex markets.
Consider these ten things you can do with SAP Business One:
Capture and store detailed inbound and outbound information – Use batch attributes such as country of origin, harvesting dates, and quality class to record detailed information at every step of the supply chain.
Stage frequent mock recalls – Practice your recall procedures and test your company's responsiveness quarterly. Prepare your employees to respond to emergencies quickly and effectively to uphold your company's reputation.
Use PTI-compliant labels – Easily apply GS1 labels to properly identify your produce and provide full traceability from farm to fork.
Set strict quality controls – Catch problems before they start and set alerts to notify executives of deviations to ensure your customers get the best quality produce.
Perform FEFO picking and shelf-life management – Reduce produce losses by distributing the products with the shortest shelf life first.
Obtain advanced, real-time reporting – Get answers in minutes, not hours. Gain a complete understanding of order statuses and produce history to ensure customer satisfaction.
Optimise inventory management – Reduce waste without losing sales from out-of-stock produce inventory.
Automate administrative processes – Automate administration functions – from purchase to invoice – to give your employees more time to devote to customers.
Create dashboards – Monitor warehouses, docks, storage areas, zones, bin locations, and production areas with custom dashboards to ensure quality and monitor progress.
Leverage catch-weight management – Save time by using a system that supports dual units of measure, quantity and weight registration during goods receipt, inventory moves, and picking.
Enterprise Technology Selection Process
Deciding to migrate your food and beverage company to an ERP solution is one of the most important decisions you can make. Invest in the right solution, and your business can compete beyond its weight class with formalised processes and accurate inventory. You'll connect the data silos that prevent information sharing, enable controlled growth, and systematically reach your business goals. But do your research – choosing the wrong system could lead to unnecessary downtime and lost revenue.
As you consider your ERP solution options, familiarise yourself with the technologies that underscore the differences in available platforms. We strongly recommend starting your journey by reviewing our comprehensive ERP software selection guide. It provides six critical ERP selection steps to help you find the system that best matches your business needs.
Deployment Options
How you deploy your ERP is as important as the features and functions of the software itself. SAP Business One offers cloud, on-premises, and hybrid cloud deployment options. Choose the one that makes the most sense for your business.
Need help choosing your deployment model? Our cloud information kit is a great starting point to help you decide if the cloud is right for your business.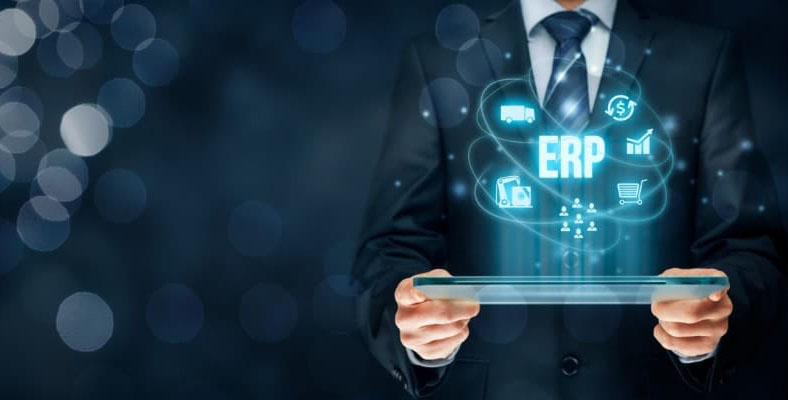 Cloud Information Kit
Our cloud information kit is the perfect starting point to help you decide if the cloud is right for your business.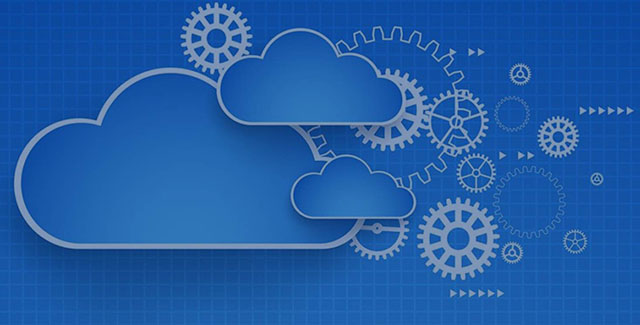 On-premises vs. Cloud ERP Guide
This guide details the advantages of each deployment model and helps you decide which is best for your business.
Customised to the Food and Beverage Industry
Growing small and mid-sized food and beverage companies perform better when using an ERP system designed specifically for their needs. You can easily customize SAP Business One to deliver the features, functions, processes, and workflows that match your company- and industry-specific requirements. This outperforms many ERP solutions, which force off-the-shelf applications and aren't customisable to your business.
Vision33 has deep expertise in planning and implementing SAP Business One to enable industry-specific processes that work the way you work. Our SAP Business One customers are winning in the food and beverage industry because they can:
Comply with strict industry standards and GMP guidelines, including FDA, EMA, BRC, IFRA, and GHS
Manage shelf life and expiry dates by tracking by products and co-products, yield, wastage, shelf life, expiry date, FIFO, and FEFO
Track materials backward and forward from vendor to customer
Calculate costs with flexible, multilevel margin calculations per article, production order, and batch
Eliminate waste and minimise delays with advanced quality controls on raw materials and components
Improve planning, communication, and responsiveness with advanced scheduling and production controls
Make faster, more informed decisions with real-time reporting, dashboards, and alerts.
Easily integrate with subsystems like SCADA and LIMS
Effective inventory controls, warehouse management, and recall features are built into SAP Business One, not bolted on as an afterthought. SAP continuously incorporates these features and functions into the platform because SAP Business One was designed to be a comprehensive business management software solution that handles all forms of operational data.
The Saltbox Platform by Vision33 is a cloud iPaaS (integration platform as a service) solution for enterprise integration, workflow, and collaboration between business applications. It provides a large list of pre-built connections for common business applications like Shopify, HubSpot, and Salesforce and technology connectors for SQL Server, JSON Converter, SAP HANA, REST API, and SMTP.
This supercharges your SAP Business One environment and increases the value gained from existing business applications integrating with SAP Business One. To learn more about the Saltbox integration platform, visit the integrations & Saltbox web page.
Web Portal Add-Ons
Vision33 offers two value-add web portals for SAP Business One: Customer Portal and Employee Portal. Each portal makes SAP Business One a powerful enabler for speeding daily work and saving your staff from the burden of mundane support tasks.
Customer Portal gives customers a secure, flexible, and personalised self-service gateway to retrieve and interact with information in a standard web browser. It's a convenient way for your customers to make online payments and manage orders in an environment that builds your brand identity.
Learn more about Web Portal Add-Ons
B2B Marketplace
Vision33 offers an exciting extension to Customer Portal, called B2B Marketplace. Companies using B2B Marketplace with SAP Business One can offer their customers a complete B2B shopping experience by giving them online access to order and account information in a familiar shopping cart format – anytime, anywhere, on any device.
B2B Marketplace features include:
Easy access to account information
Advanced reporting and analytics
Support for multiple currencies and languages
Access to order history
Catalogue views
Multiple payment options
Learn more about B2B Marketplace
Employee Portal
The Employee Portal puts your employees in the driver's seat with a real-time, web-based solution that's seamlessly integrated with SAP Business One. The portal offers the flexibility and tools to do the work where and when they need to.
Access real-time, on-demand data
Publish reports in seconds, not minutes
View and modify reports
Customise reports
Save customised report formats
Features of SAP Business One for Food and Beverage
SAP Business One incorporates a wealth of features that will drive your business efficiency and position your company for profitable growth. The platform's 12 key features deliver unsurpassed operational benefits.
They include:
SAP Business One incorporates a wealth of features that will drive your business efficiency and position your company for profitable growth. The platform's 12 key features deliver unsurpassed operational benefits.
They include:
PTI-compliant labels and GS1 barcoding
Create labels compliant with strict industry standards, including the Produce Traceability Initiative and Food Safety Modernisation Act.
Automated processes & workflows
Streamline business operations and manage your supply chain efficiently.
Capture batch attributes
Manage and track variations related to individual batches of product.
Batch control and traceability
Comply with strict industry standards.
Mock recalls
Track ingredients throughout the supply chain to handle recalls efficiently.
Quality controls
Plan and execute quality tests from raw materials to product packaging.
Production management
Improve end-to-end operational efficiency.
Inventory management
Track by products, co-products, yield, wastage, expiry dates, FIFO, and FEFO.
Warehouse management
Track warehouse movements forward, backward, and on demand
Quality controls
Manage quality by setting specific controls and performing frequent mock recalls.
Real-time, cross-functional reporting
Use accurate data to make faster, more informed decisions.
With over 400 employees deployed throughout office locations across Europe and North America, the Vision33 team has unmatched experience delivering solutions and services to the food and beverage industry. We're the only SAP Business One partner that holds the AWS SAP Competency, and our Global Services group routinely helps SMEs expand into new geographies, making us the ideal implementation partner for growing businesses.
Post-implementation, Vision33 continues to deliver value through our industry-leading support program, TOTAL Care, and ongoing ideation and implementation services from our world-class consulting team. The team helps customers continuously innovate using the best industry-specific add-ons and integrations to support new business initiatives and evolving market demands.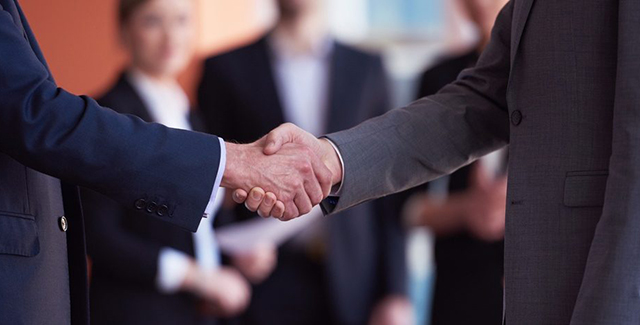 Culinary Farms Discusses the Value of Vision33 Services for SAP Business One
Watch this video to learn how Culinary Farms was able to optimise efficiencies and processes to make better business decisions.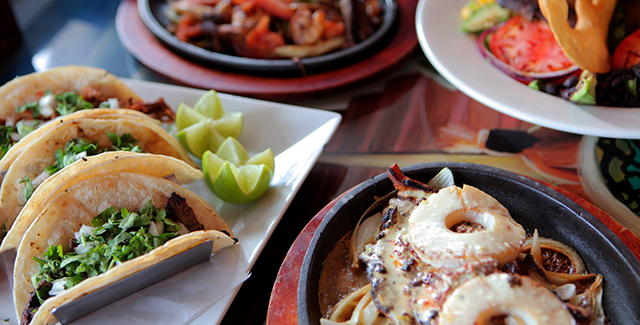 Learn More About our Expansive Suite of Value-Added Services
To learn more about Vision33's expansive value-add services, including TOTAL Care, visit our SAP Services Page.