Our Vision
Delivering on the promise of technology is a key driver to Vision33's success in helping hundreds of growing companies gain real insight into their business processes. We believe in providing real value to our customers and making sure they have the right solution to meet their specific business goals.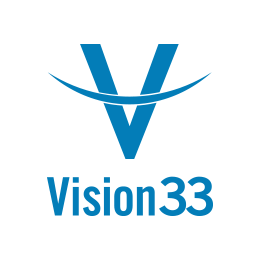 United States Management Team

Steven Airoldi
General Manager
Southeast Region
Vision33 USA

Jeff Denes
General Manager
Southwest Region
Vision33 USA


Danny Gilmore
General Manager
Central Region
Vision33 USA

Stephen Rafac
General Manager
Midwest
Vision33 USA

David Strausser
General Manager
Northeast Region
Vision33 USA

Scott McMahon
General Manager
Northwest Region
Jasper Harlaar
Central Canada Region

Peter van Leeuwen
General Manager British Columbia Region

Yves Neron
General Manager Quebec Region

John Palmer
Sales Director United Kingdom
Enterprise Management Team

Susan Martyn
General Manager Enterprise
The Vision33 Team
Here at Vision33, we look for passionate people who are self-motivated and client-focused. Vision33 provides exceptional customer service and personalized business solutions. We want people who thrive on challenge and enjoy working on a diverse team with companies of all sizes and industries.
Working at Vision33 is rewarding for both employees and customers. We create long-term solutions for our customers by collaborating with fellow Vision33 employees – across diverse backgrounds, learning the ins and outs of each customer's unique business, and building a foundation for their custom business requirements.