How ERP Solutions Help Leading Non-Profits
A powerful enterprise resource planning (ERP) solution integrates with other best-of-breed solutions and makes it easy to share data. With a modern user interface, flexibility, customisation options, advanced core financial information, and focused industry features, the right financial solution for non-profits empowers your mission fulfilment.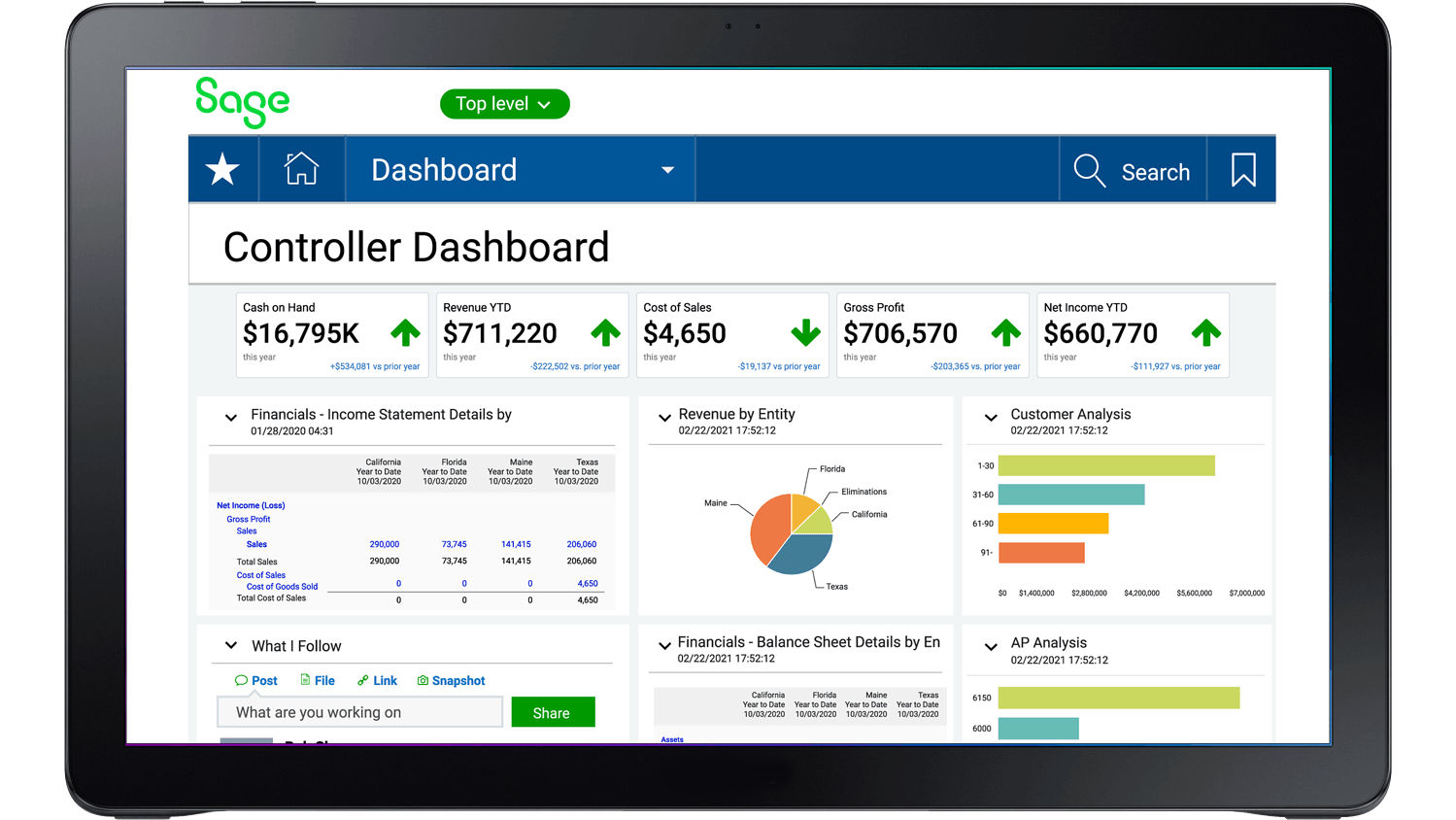 The right solution offers unmatched visibility and automation for non-profits, even across multiple entities. The solutions offered by Vision33 power thousands of non-profit organisations, including:
Member associations
Healthcare and behavioural health
NGOs
Human services
Foundations and philanthropic charities
Faith-based and Catholic Dioceses
Environment and animal-related
Community improvement
Arts, culture, and humanities
Education
Challenges

Benefits

Features

Take the Next Step
When your organisation must demonstrate the impact of donations and funding, your financial management tools significantly affect your mission success. The right non-profit financial solution streamlines grant, fund, project, and donor accounting, delivers real-time visibility into critical metrics, and provides detailed insights that empower your team on your mission.
Non-profits gain connectivity, visibility, automation, agility, and efficiency to maximise impact and enable strategic growth.
By combining data from across your entire organisation, the right software ensures you know how you're performing so you can stay ahead of the curve while delivering results for your stakeholders.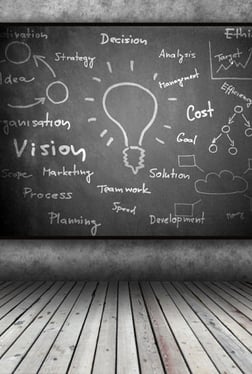 A robust financial software solution offers seamless accounting for non-profit organisations by integrating and automating critical functions, including:
Financial reporting and dashboards
Organisational and compliance reporting
Accounting processes
Procurement
Month-end close
Consolidations
Allocations
Grant management
Time and expenses
Project management
Data from third-party applications
Four Critical Non-Profit Organizational Needs
Real-time visibility and integration
Your financial software should provide a complete picture of your business—which is impossible if you use multiple software tools. Your software must fit your non-profit's size, function and mission, and seamlessly integrate with your other operational-critical applications.
You also need real-time data, visibility, and insights so decision-makers can get fast answers to critical questions and make informed decisions. Your financial reporting needs are constantly evolving, and stakeholders want different metrics at different times. Grant and funding requirements shift with the competitive landscape. As your organisation shifts and expands, so will the metrics and insights that matter for growth.
Knowing what to improve and where to invest requires agile, flexible software that can quickly slice and dice details, dive deep with custom reports or dashboards, and seamlessly connect data from across your business.
Timely and accurate data and reporting
Multiple systems and processes, changing requirements, and manual consolidations result in long timeframes for closes, financial reporting, and operational analyses. Manual compliance, grant, and contract reporting are time-consuming and delay results and billing.
Without the right software, it's difficult to automate and streamline accounting and financial processes and access real-time information. Your finance team is always struggling to find a single view of the truth in multiple Excel files and reports. By the time reports are completed, they're already out of date.
Time maybe your most critical resource, and a more efficient financial management platform means fewer spreadsheets and more time to focus on accomplishing your mission.
Identifying how to do more with less
With older, traditional accounting systems, access to organisational insights is determined by hard-coded individual accounts. To track new dimensional values (e.g., location, department, project, and service), you must create new accounts, which is time-consuming and inflexible. Your software should allow you to easily add and change dimensions to give your data context.
You need to analyse real-time performance from every angle without managing a complex chart of accounts. It's a significant advantage for non-profits to have a financial platform that facilitates budgeting by user-defined dimensions instead of general ledger (GL). Your accounting software should enable you to create reports in real-time, formatted exactly how you need them.
If you need to add dimensional information to your operational data, budgets, or transactions, your accounting solution must make it easy to add, change, or track performance drivers for fast answers to critical questions.
Multi-entity management
Basic accounting software can't manage finances for multiple entities. When you have separate software for each entity (e.g., regions, countries, project teams, and global currencies), consolidation is time-intensive, error-prone, ineffective, and unscalable.
Managing complex non-profit finances with basic accounting like QuickBooks, FreshBooks, spreadsheets, and manual effort is not sustainable. You need automated currency conversion, inter-entity transactions, and local tax reporting to close the books faster. The right software delivers continuous consolidation, access to real-time data, and the ability to drill down into a single entity or transaction, then seamlessly click back to your consolidated view.
Without a solution designed for multi-entity non-profits, the challenges of managing your entities and global consolidations will diminish your impact and prevent growth. But with a platform that meets your needs, you can shrink your monthly close time by 40-80%.
The Benefits of Sage Intacct for Non-profit Organizations
The right non-profit ERP solution offers cloud-based deployment, to reduce hardware and security concerns, and financial management with work flow automation and native third-party integrations designed to meet non-profit organisations' needs. The solutions offered by Vision33 power thousands of non-profit organisations including:
Member associations
Internationally focused NGOs
Foundations
Philanthropic charities
Faith-based organisations
Healthcare and human services providers
Environmentally focused organisations
Animal-related organisations
Community improvement providers
Education, arts, and culture NPOs
By combining smooth operational work flows with greater financial visibility, you can connect your operations on a single, efficient platform that scales with your growth.
With the solutions offered by Vision33, growing non-profit organisations can:
Centralise data across organisational applications. Seamlessly connect your CRM system, industry tools, or other software applications to your ERP solution for a single, integrated system.
Track project finances. Break budgets down by any metric (e.g., project, phase, task, and resource). Compare actual project budget to planned budget and monitor real-time project progress and financial information.
Optimise resources. Get instant visibility into KPIs, revenue, and daily operations. Use improved insights and real-time dashboard reporting to make strategic decisions about allocating time and resources.
Adapt faster. Get fast answers to crucial performance questions and respond to changing environments. Reports that took months to complete are now available in minutes.
Streamline operations. Eliminate manual accounting tasks with automated work flows, real-time dashboards, and focused non-profit sector functionality.
Automate consolidations. Shave days or weeks off your monthly close time with multi-entity management. Never wait for month-end to get up-to-date, consolidated financial information.
Maximise impact. Use multi-dimensional accounting to track and filter metrics. Slice and dice data to identify your impact by multiple dimensions (e.g., project, department, client, and service type). Operate more efficiently and stay focused on the value-add priorities that drive mission fulfilment.
Features of ERP for Non-profit Organizations
Vision33 offers software solutions with industry-leading core financial information, user-friendly reporting and dashboards, and advanced functionality tailor-made for non-profits.
By automating tasks related to grant, fund, project, and donor accounting, your finance team will be empowered to do more strategizing and less paperwork.
Features include:
Powerful core financials
An industry-leading platform for streamlining and automating core financial information, including accounts payable, accounts receivable, cash management, and general ledger.
Real-time dashboards and reporting
Innovative general ledger including pre-defined dimensions to capture the context of your data. User-defined dimensions are easy to add, so you can quickly access or create reports analysing real-time performance without managing a complex chart of accounts.
Fund accounting
Fund accounting creates separate closes for each revenue source, plus a regular series of specific reports—each with its own requirements—for every funding source.
Revenue recognition
Save time, minimise errors, and simplify audits with automation, consistency, and centralisation. Manage conditional contributions and grants based on milestones, event-based recognition, and instalment-based transactions across year-end with automated revenue recognition schedules.
Multi-entity and global consolidations
Consolidate hundreds of entities in minutes. Close your books faster by automating financial consolidation accounting activities, including currency conversions, inter-entity transactions, and local tax reporting. View interim summary figures with financial statements that are ready whenever you are.
Dynamic allocations
Use automated allocations to understand your organisation's true performance and gain more time for oversight, analysis, and strategy. Get a rock-solid audit trail with built-in transparency.
Let's Discuss Your Business Challenges
Take the next step by exploring our product information gallery full of brochures, videos, and more to learn about the different ERP systems Vision33 offers.
You can also browse our success stories to see what our customers have to say about how ERP has helped them run simple, grow fast, and drive profit.
Then let's discuss your non-profit organization's growth challenges and which ERP system will help you reach the next milestone in your mission. Vision33 provides the right balance of software and consulting to maximize non-profit organizations' investment in transformative enterprise technologies. Contact us to chat with a certified Vision33 consultant about your financial management needs.
Frequently Asked Questions (FAQs)
Does this software consolidate my non-profit's finances into one location?

Yes—and consolidations are automated. You'll shave days or weeks off your monthly close time with multi-entity management and will never have to wait for month-end to get up-to-date, consolidated financial information.
How is Sage Intacct different from traditional accounting systems for non-profits?

Unlike traditional accounting software, Sage Intacct offers specialised accounting, tracking, and reporting functionality perfect for non-profits.

Its multi-dimensional, multi-ledger system easily captures granular financial and operational data exactly how you manage your non-profit. Whether you want to see which funds were used for each project, how your organisation is performing by location or team, or the expense associated with each volunteer or employee, Sage Intacct gives you the immediate visibility you need.
Can I easily share dashboards and reporting with my team members?

Yes. Self-service, customisable reports and dashboards with anytime, anywhere access can be shared with anyone with permission.
How does Sage Intacct automate my non-profit's most important tasks?

The cloud-native platform revolves around a high-powered general ledger with dimension-level tracking for all your transactions. This gives you expanded reporting powers while shrinking your total number of GL accounts. By automating grant, fund, project, and donor accounting tasks, Sage Intacct empowers your finance team to do more strategising and less paperwork.