How SAP S/4HANA Cloud Helps Two-Tier Companies Streamline Operations and Drive Growth
Companies with subsidiaries face unique challenges, including juggling currencies, languages, and laws across multiple locations.
SAP S/4HANA Cloud reduces these challenges for companies with acquisitions, subsidiaries, divestitures, incubators, and autonomous divisions.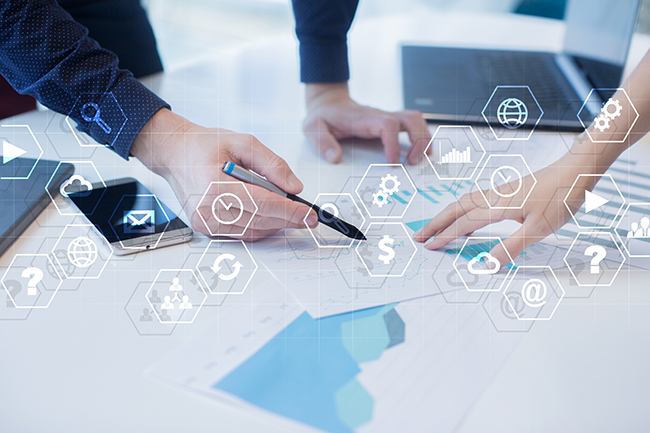 With SAP S/4HANA Cloud, companies can:
Get total visibility
Use SAP S/4HANA Cloud's centralised database for a unified view of business performance across every location.
Standardise processes
Reduce errors and delays by ensuring processes and work flows perform consistently across multiple locations.

Ensure compliance
Comply with each location's government mandates and local laws/regulations.

Improve
collaboration
Empower your employees to collaborate efficiently from any location with SAP S/4HANA Cloud's anytime, anywhere access.
What technology experts say
about SAP S/4HANA Cloud.
Gartner named SAP S/4HANA Cloud as a Leader in its 2022 Magic Quadrant™ report for Cloud ERP for

Service-Centric

and

Product-Centric

Enterprises.
Gartner
SAP recognised as a

leader in digital operations platforms

.
Forrester
IDC MarketScape has positioned

SAP as a leading choice for cloud ERP

.
IDC MarketScape
Let's Meet Your Challenge Together
By focusing on constant improvement and offering various resources to help customers get the most out of SAP S/4HANA Cloud, Vision33 is here to help you succeed in today's digital economy. Want to get started with SAP S/4HANA Cloud, public edition?
Contact us or see how the 'GROW with SAP' programme can help you get started quickly and easily.