What is Sage 300 and Sage 300 Cloud?

Moving to an ERP System

Functionality

Features and Benefits

Reporting

Integration

Add-On Solutions

Sage 300 Services
What is Sage 300 and Sage 300 cloud?
The right business management software choice for your company depends on several factors, including your business model, customization requirements, internal resources, and budget. When it comes to licensing, Sage 300 has two models to choose from:
An on-premise solution where licensing is based on the numbers of users and their

roles within the software.
A subscription-based, hosted online cloud software solution.
Vision33 will work with you to help you assess your needs and options. Sage 300 is an Enterprise Resource Planning software solution specifically designed for small to midsized businesses. With more than 6 million customers across the globe, Sage is regarded as a clear market leader for SMBs.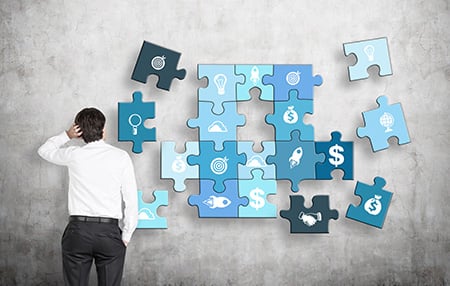 It connects growing businesses with a single, integrated solution that can streamline accounting, purchasing, sales, inventory, customer relationship management, and manufacturing processes. It supports operations across multiple sites and in multiple languages – providing you with real-time control over all your activities so you can make better decisions in all areas of your business.
Sage 300cloud enables your company to share information across each key business area, empowering more efficient and collaborative work to happen. Specifically designed for SMBs, Sage 300cloud is extensible and customizable with a complete set of modules for you to add as you grow, including customer relationship management (CRM) and human resource management (HRMS). Based on your company's size and requirements, you can choose from three powerful editions, seamless integration to a full suite of modules, and even have the benefit of a web-enabled option. For a more in-depth look at the product, read the Sage 300cloud brochure.
Sage 300cloud is a flexible business management solution designed to save you time and money. Whether you need to free up cash flow, close more deals, or have a more accurate picture of your inventory levels, Sage 300cloud will help you reach your goals.
When your business is outgrowing its current accounting software, you'll begin to see the signs. Your accounting software should mesh with your existing business practices and adapt to technological innovations. If you're trying to meet your growing business' needs with spreadsheets or basic bookkeeping software such as Simply Accounting or QuickBooks, you may notice:
Employees allocating too much time and effort to day-to-day operational procedures, which causes inefficiencies and slows your business' growth
Difficulty accessing key information as it is not readily available
Slow report processing and lack of in-depth reporting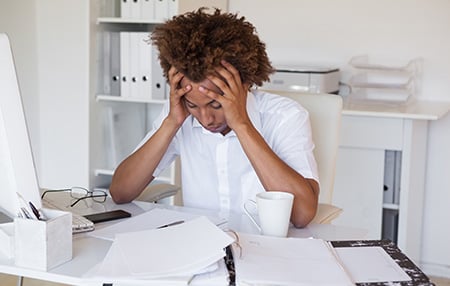 While these basic solutions helped your business get up and running, a well-planned move to an ERP software solution will deploy your resources more effectively and allow your employees to focus on the strategic initiatives that contribute to your growth goals.
As your business continues to grow you will have more customers, more employees, more data, and more automation requirements. If your business anticipates any of the following happening in the near future, you should review your business processes and plan your accounting software needs:
Growing Customer Base:

When you have a small business, invoicing and tracking customers can be easy to monitor – but success brings a growing surge of customers. Depending on the rate of customer growth, you may need to upgrade your accounting software to better manage your customers.
Deciding to Expand:

Whether you want to increase the number of locations or projects in your business, the decision to expand operations brings on new levels of complexity. To ensure your expansion goes smoothly, plan beforehand to upgrade your accounting systems to ensure they meet the demands of rising business complexity.
More Employees:

A one-person or small staff operation will often need only basic accounting software. As your employee base grows, staff members will need greater access to key data across the network. The increase in staff may facilitate the need for an upgrade.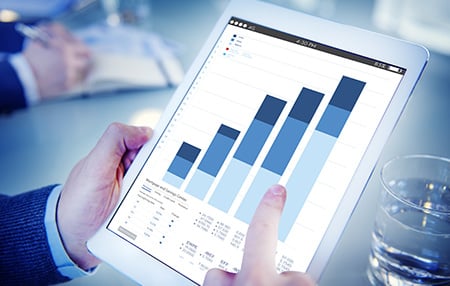 Sage 300cloud offers a wide range of functionality to support your business.
Accounting and Financial Management
Operations and Distribution Management
Services and Project Management
Payroll Management
Multi-Company and Global Operations
Customer Relationship Management
Business Intelligence and Reporting
Human Resource Management
Payroll, General Ledger
Consolidations
Multi-currency
Intercompany
Transaction Analysis
Revenue Recognition
Budgeting
Purchase Orders
Accounts Payable
Electronic Funds Transfer (EFT) Direct
Cheque and Form Printing
Order Entry
Accounts Receivable
EFT Direct Receivables
National Accounts Management
Sales Analysis
Inventory Control
Serial Number and Lot Tracking
Drop Shipment/Special Order
Service Management
Project and Job Costing
Time and Billing
Vision33 also offers software solutions that integrate with Sage 300Cloud such as TimeSheets, Fixed Assets, Manufacturing, and Document Management. For more information on these additional solutions please see the Add-On Solutions section below or contact us today.
Sage 300cloud provides the ability to simplify communication and make your day-to-day operations run smoother. Information is easy to access with an intuitive user interface, where you have complete visibility across your entire business line.
Features include:
Scalable solution
Customizable
Efficient and easy-to-use
Web-enabled
Choice of database and environments
Editions based on unique size and needs requirement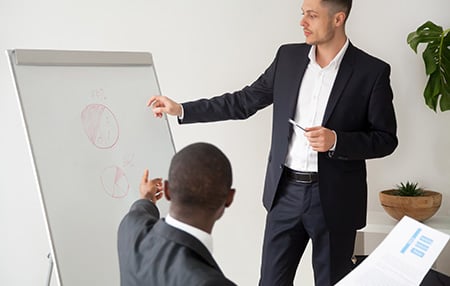 What do these features mean for your business? Accounting can now instantly invoice customers and post transactions to your general ledger. Sales reps can now check accounts and record customer data from the road. Real-time collaboration can provide more detailed and up-to-date reports. In a nutshell: Sage 300cloud saves you and your business time.
This solution is designed for growth, providing you with the opportunity to add users and adopt greater functionality as your business grows with built-in support along the way. With Sage 300cloud's scalable, open architecture, you have the option to utilize a Microsoft SQL, Pervasive SQL, or Oracle database as well as multiple server and client operating systems and customization tools.
Sage 300cloud's reporting empowers you to quickly and easily obtain the information required for improved operations and decision-making – which means spending less time pulling the data together from different sources. Using Sage 300 financial reporter, Sage Intelligence, and Crystal Reports, you get real-time metrics plus the ability to create personalized dashboards and meaningful reports. You get up-to-the-minute visibility across all departments and companies in your system, with at-a-glance analytics that can be used for strategic planning. Sage reports will improve the productivity of your financial staff, enhance report presentation, and streamline report preparation.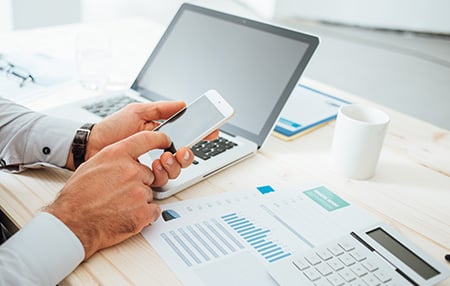 Sage 300cloud features an open architecture built on technology that everyone understands. Sage 300 can easily integrate with other applications you might need to run your business, so you have one integrated system – instead of a patchwork of spreadsheets, databases, and reports that are less-than-reliable.
With Sage 300cloud, mobile workforces can access critical customer information while on the road. Sage CRM has been identified as the champion CRM for SMBs, with a mobile solution that covers Apple iPhone, Android and Tablet devices. These mobile solutions help maximize employee productivity and increases sales and service effectiveness at every stage of the customer relationship cycle.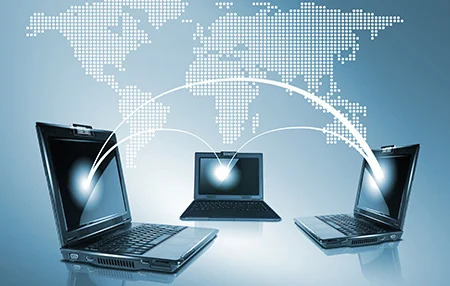 Sage Mobile Sales enables field staff to process quotes and orders, take payments, and collect signatures while out in the field.
Sage Mobile Service allows field technicians to schedule work, optimize routes, access customer information, and even accept payments - all while out of the office.
Sage Mobile Billing and Payments turns your smartphone or tablet into a payment device and processes credit and debit cards instantly anytime and anywhere.
Sage ERP offers mobile solutions that integrate directly with your Sage 300 system and are designed to help businesses improve customer service and cash flow.
Sage integrates with numerous add-ons solutions to meet all your specific business needs. Contact one of our certified Sage Consultants and be advised on how you can fully meet your unique system requirements with our recommended and proven Sage add-on solutions.
Three of the most popular and commonly requested add-ons are:
Customer Relationship Management (CRM):

Empowers your sales, marketing, and customer service teams with the mobile tools to uncover new prospects, close sales faster, and build valuable relationships.
Human Resource Management (HRMS):

Reduces time-consuming clerical work by centralizing, tracking, and reporting employee data that's scattered across multiple systems.
Fixed Assets:

Eliminate redundant data entry, increase accuracy, and reduce costs while guarding against regulatory noncompliance.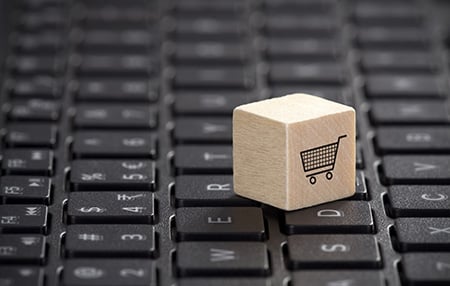 With more than 30 years of experience, Vision33 has the detailed knowledge and expertise to help you take your Sage 300investment to the next level. Whether you have industry-specific needs or a unique business process, Vision33 can advise you on how to fully meet your unique system requirements. As your small to midsized business (SMB) grows and your needs get more complex, Sage 300 provides a flexible and scalable solution that allows you to build onto your initial system.
Vision33 works with our SMBs to support them as they continue to grow. Whether you need an e-commerce solution or be able to facilitate Electronic Funds Transfers (EFTs), our recommended and proven Sage 300cloud add-on solutions ensure full integration, competitive pricing, and customized functionality for your specific needs.
Here are just some of the add-on solutions our Sage 300cloud customers have leveraged across their businesses:
Fishpay
Custom-designed fish vessel payroll system for Sage 300cloud
Application designed by Vision33 to meet the challenges of calculating payroll for crews of fishing vessels
Integrates with Sage 300cloud extensions including Bank Services, General Ledger, Accounts Receivable, and Accounts Payable
Payroll ToolKit
Custom-designed payroll toolkit for Sage 300cloud
A set of utilities, reports, and tools that add functionality to the Sage 300cloud Canadian Payroll module
Additions include Employee Code Change, Earnings/Deduction Code Change, Record of Employment Management, Payroll Deduction Management, and T4 management
PrintBoss
Custom tool for printing cheques
Simplify the process of printing cheques by removing the need to have multiple pre-printed cheque forms for multiple bank accounts
Reduce cheque form costs
Increase system security
Service Manager
Award-winning service, maintenance, and job cost application
Help manage the resources, products, and services your business provides
Access data locally or using mobile and web technologies to save time, lower expenses, monitor profitability, and improve customer satisfaction
Looking for more detailed information on any of these add-on solutions? Get in contact with a knowledgeable Vision33 Consultant at contact@vision33.com.
With over 30 years of experience implementing and customizing software solutions for SMBs, Vision33 understands that no two businesses are alike. Implementation of Sage 300cloud depends on the client as well as their industry, requirements, and overall budget. With this in mind, Vision33 offers a variety of deployment, access, and payment options designed to fit the way you do business.
Our services include:
Requirements analysis and planning
Implementation
Employee training
Support