OVERVIEW
What is SAP Business ByDesign?
SAP Business ByDesign is an affordable, easy-to-use cloud enterprise resource planning (ERP) solution for fast-growing businesses. With Business ByDesign, you can manage your entire business—including financials, human resources, customer relationship management (CRM), procurement, projects, and the supply chain—from a single, unified solution.

Running Business ByDesign in the cloud empowers employees to work and collaborate anytime, anywhere. Every facet of SAP Business ByDesign adapts to your team's devices, with targeted apps that simplify and streamline tasks like time and expense reporting, project management, and analytics. Powerful reporting delivers real-time information so you can make fast, confident decisions about your business's future.

Business ByDesign easily adapts to how you do business—not the other way around—and grows with your organisation using various solution extensions. With rapid implementation and quarterly updates that don't interfere with operations, you can focus on strategy, innovation, and growth. And because Business ByDesign features APIs that allow easy integrations with custom solutions and pre-built connections, you'll save time by eliminating repetitive data entry.

Bottom line? With SAP Business ByDesign, you'll level the playing field for your small to midsized business and compete without the complexity and cost.
About Business ByDesign

SAP Business ByDesign Features

Value for Customers

Security and Compliance

Integration

Industry Verticals

SAP Services

About SAP
About SAP Business ByDesign
The true value of SAP Business ByDesign for your growing business is that it's extremely powerful but also easy to use.

As you explore software, evaluate products that offer the features you need now—and the ones you expect to need later.

SAP Business ByDesign likely has the right functionalities at the right price.

Here are several reasons to implement Business ByDesign:
Intelligent cloud ERP streamlines end-to-end processes
Adapts and extends to meet your needs as your business grows
Real-time analytics enable solid business decisions
Process automation saves time and increases productivity
Instant value from the ability to quickly seize opportunities
Easy expansion into new markets
One centralised data source
Reduced IT operating costs
The secure operating environment protects data privacy
Automatic product updates with the latest features and processes
SAP Business ByDesign Features
SAP Business ByDesign delivers pre-built processes for all your core business areas. These processes are based on best practices from thousands of companies like yours, allowing you to seize opportunities to accelerate growth. With this robust ERP solution, you can compete with businesses of all sizes—without the complexity and cost.
SAP Business ByDesign for Finance
Assess your financial performance in real-time, streamline your core accounting tasks, and get a handle on cash management and liquidity with Business ByDesign.
Financial and managerial accounting: Manage accounts for multiple operating units, currencies, and reporting standards.
Cash flow management: Use customer and supplier transaction data to get real-time visibility into your cash position.
Watch this highlight video of finance functions like the organisational management system, closing cockpit, and cost and revenue work center.
SAP Business ByDesign for Customer Relationship Management
Manage your marketing and sales activities and provide stellar customer service with Business ByDesign.
Marketing: Leverage personalised customer information for more meaningful campaigns, lead generation and qualification, and sales team handovers.
Sales: Automate the sales process and improve account management, from contact interactions to invoicing.
Service: Give your employees the tools and insights they need to deliver world-class service and delight customers.
SAP Business ByDesign for Human Resources
Simplify complex human resources processes like organization management, workforce administration, time and attendance, and employee self-service with Business ByDesign.
Onboarding: Streamline employee onboarding and give employees and managers easy access to information.
Time, attendance, and labor management: Manage time, labor, and compensation more efficiently with centralized data and self-service processes.
HR self-services: Equip your employees with self-service convenience for timesheets, procurement processes, and personal information.
Payroll: Facilitate payroll processing and use interfaces for third-party payroll providers.
Requests and approvals: Establish and monitor policy-compliant purchase requests and automated approvals.
Watch this highlight video of human resources functionalities that support transparency, efficiency, and adaptability.
SAP Business ByDesign for Project Management
Managing projects of any size and complexity is a breeze with Business ByDesign.
Project collaboration and monitoring: Execute more effective, profitable projects by fostering collaboration and enabling your teams to manage, deliver, and monitor projects in real-time.
SAP Business ByDesign for Procurement
Business ByDesign empowers your team with self-service capabilities that save time and money, centralise supplier information, and negotiate better deals.
Sourcing: Maintain a central database of supplier and product information so you can negotiate better prices and manage multiple supplier contracts.
Purchasing: Streamline your business's purchasing activities and give buyers real-time information so they can negotiate better prices.
Watch this video highlighting the procure-to-pay process and how it gives companies greater sourcing effectiveness and procurement efficiency.
SAP Business ByDesign for Supply Chain Management
Navigate a complex, ever-changing supply chain with ease. Improve supply chain effectiveness and simplify customer and supplier collaboration with Business ByDesign.
Product development: Accelerate time to market and ensure product designs meet customer specs.
Supply chain management setup: Get a clear view of your supply networks and layouts for supply chain modeling.
Planning and control: Control material flows with an exception-driven approach to procurement planning.
Manufacturing, warehousing, and logistics: Produce high-quality products efficiently, easily manage production, and automate related processes.
SAP Business ByDesign for Localization
Business ByDesign supports businesses with international locations and operations. If your business operates across countries, particularly in Europe, SAP Business ByDesign allows multiple companies in multiple countries with multiple sets of books to reside in the same system simultaneously.
Your team must work together to serve customers, and everyone's jobs rely on information from others' jobs—so everyone needs a consistent view of data.
For example, your accounting team needs to know the money going in and out and report on it correctly. Your executive team needs access to that reporting to plan with. Your sales team needs accurate inventory and customer demand data so your purchasing manager can make more precise forecasts.
When considering business software, remember to consider the features you need now and the ones you think you'll need later. SAP Business ByDesign is likely the right set of functionalities at the right price.
Here are a few of Business ByDesign's critical benefits:
Suite-in-a-box: Experience a single end-to-end cloud solution powered by proven business processes and delivered in a quick-to-implement package.
Built for growth: Use a dynamic, configurable solution that's built to scale to help your company become more efficient and keep growing.
Insight: Get full transparency to make informed decisions with analytics built into every process.
Digital transformation: Secure critical business processes on your path to innovation and digital transformation with holistic, end-to-end service support that reflects over 40 years of unparalleled knowledge, experience, and innovation.
With SAP Business ByDesign, you can focus on your business and customer relationships because you know your data is safe and reliable. SAP's proactive, predictive approach ensures compliance and data security.
Business ByDesign also protects the rights of your employees, applicants, customers, suppliers, partners, and others by preserving data ownership, security, and privacy.
And thanks to external reviews/audits and the use of one common framework worldwide, you can have peace of mind that SAP Business ByDesign meets the latest compliance and security standards.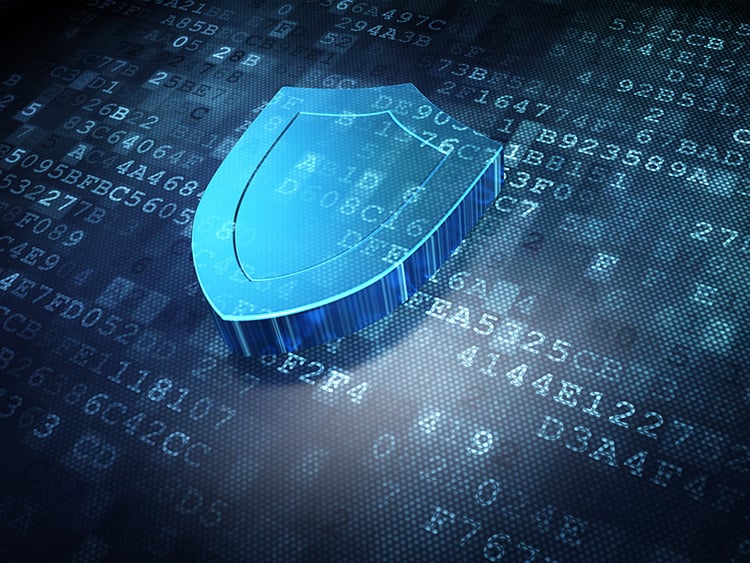 No ERP or accounting system can do everything, so integration is a necessity. You can extend your ERP's reach by customising it and integrating it with other mission-critical applications.
SAP has a long history of creating adaptable software, so SAP Business ByDesign is flexible and easy to integrate with. SAP released the initial software development kit (SDK) for Business ByDesign in 2004 and expands its integration points with every new product release—while also making the integration tools easier to use.
Vision33 extended SAP Business ByDesign's integration capabilities even further with our exclusive integration platform as a service (iPaaS) solution, The Saltbox Platform, in 2019.
We partner with the leading SAP Business ByDesign industry solutions providers.
SAP Business ByDesign for Manufacturing
Hundreds of Vision33's manufacturing and distribution customers run SAP Business ByDesign. Within those industries, we have expertise in food, hard goods, and medical/life sciences products.
To succeed in a rapidly changing, fiercely competitive industry, manufacturers need streamlined operations, efficient production processes, and real-time information for critical decision-making. It's the only way to gain agility, minimise costs, and win against competitors that rely on cheap labour.
Consumer demand for more personalised products requires flexibility. Performing smaller, customised production runs means manufacturers need excellent visibility into their supply chain, lead-time data, inventory, production capacity, and delivery capabilities.
There's never been a greater need for an ERP solution like SAP Business ByDesign to increase visibility into every aspect of your manufacturing operations and solve your most demanding production challenges.
Business ByDesign allows your manufacturing business to:
Get real-time visibility into your entire manufacturing operation
Improve manufacturing efficiency
Simplify channel and partner management to meet market demand
Increase customer satisfaction and loyalty with a 360-degree view of customers
SAP Business ByDesign for Distribution
SAP Business ByDesign helps distributors serve their customers better and run more efficiently.
The supply chain network is increasingly complex, and customers want more choices, faster fulfilment, and lower prices. Distributors running Business ByDesign meet these expectations because they have a single, transparent view of their warehouse and distribution operations. Integrated financials, operations, CRM, inventory, and payroll functionality allow them to deliver goods on time, boost customer satisfaction, and optimise inventory.
Your business may stock and ship hard or soft goods, food, or other items with complex serialisation and lot tracking or be a mix of drop ship, third-party logistics (3PL), and stock and ship. Whatever your distribution requirements, SAP Business ByDesign smooths your operations and improves your operating margins.
Business ByDesign allows your distribution business to:
Accurately forecast and meet demand
Gain transparency into your entire supply chain
Reduce operational costs while optimising inventory levels and working capital
Present one face to customers across your business, regardless of channel or region
SAP Business ByDesign for Life Sciences
Leading healthcare and pharmaceutical companies are adopting SAP Business ByDesign to improve operations, increase employee productivity, and respond to market demands.
The software allows you to manage complex data and compliance with a single scalable product fit for small and midsized businesses in:
Pharmaceutical and cosmetics development, production, and distribution
Medical device and equipment manufacturing, distribution, and service
Life sciences-related research and testing
Business ByDesign allows your life sciences business to:
Orchestrate global processes to align manufacturing operations in changing markets
Meet strict regulatory requirements
Ensure quality control
Manage traceability and recalls
SAP Business ByDesign for Consumer Products
The retail experience is changing. Consumers no longer see a distinction between online and offline shopping. The buyer's journey has gone beyond the store experience of selling products at a competitive price—it's now about delivering a seamless user experience at every interaction and successfully converting them into sales.
Business ByDesign is ideal for your consumer products business because it helps you:
Attract, engage, and convert customers
Automate merchandise planning and forecasting, replenishment, and optimisation
Streamline omnichannel supply chains for greater efficiency
Optimise inventory management so you know what your customers need and when
SAP Business ByDesign is powerful software that grows your business—if you deploy it correctly and train your team to use it. Vision33's team is certified and trained to help customers get the most out of the software.
Our services include:
Custom solution development
SAP Business ByDesign implementation management
Global deployment team for large enterprise subsidiary rollout
IT services, including cloud deployment, hosting, and disaster recovery
Vision33 TOTAL Care for ongoing support and training
SAP was founded in 1972 by five German engineers who worked for IBM in Mannheim, Germany. SAP is an abbreviation for Systemanalyse und Programmenentwicklung ('systems analysis and program development' in German).
By the 1990s, SAP had grown from start-up obscurity to the business software applications vendor of choice for nine of the ten largest U.S. corporations, one-third of the Fortune 500, seven of the ten largest Business Week Global 1000, and 80% of the Fortune 100 companies in software, computers, peripherals, and semiconductors. Today, SAP is a multinational enterprise headquartered in Walldorf, Germany, with over 101,000 employees worldwide.
The company's integrated applications connect every part of a business into an intelligent suite on a digital platform, replacing process-driven, legacy software. Today, SAP has over 230 million cloud users, over 100 solutions covering all business functions, and the most extensive cloud portfolio of any provider.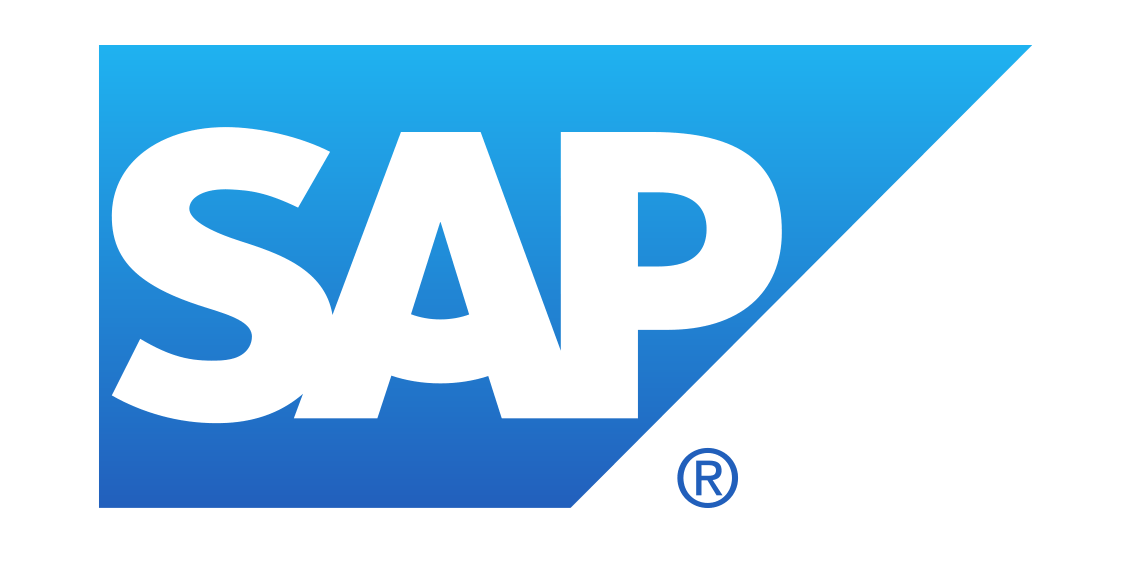 Frequently Asked Questions (FAQs)
How many companies use SAP Business ByDesign?

Approximately 10,000 companies in over 140 countries use SAP Business ByDesign.
What's the difference between SAP Business One and SAP Business ByDesign?

SAP Business One is a core product for accounting, sales, inventory, and operations. It also includes business intelligence and analytics, purchasing, distribution, customer relationship management (CRM), inventory management, production, project management, field services, and mobile apps for sales and service.

SAP Business ByDesign is a core product for financial management and accounting. It also includes the basics for CRM, sales management, human resources, project management, purchasing and supplier management, engineering and production, and inventory distribution.

SAP Business ByDesign doesn't support complex processes such as logistics, pick-and-pack, electronic data interchange (EDI), and advanced warehouse management system (WMS) capabilities.

SAP Business One can be deployed on-premises, in the cloud, or both. SAP Business ByDesign is cloud-based only.
Can SAP Business ByDesign support multiple locations?

Yes. SAP Business ByDesign's integration capabilities and centralised data repository mean data from all your locations (e.g., multiple warehouses) is collected so you can view it in one place for improved accounting, inventory management, and more. SAP Business ByDesign also supports multiple employee locations—because it runs in the cloud, employees can access it remotely to work and collaborate anytime, anywhere.
How does SAP Business ByDesign improve supply chain management?

SAP Business ByDesign centralises information and keeps salespeople and customers in the know. Pickers have up-to-date, accurate information for every shipment. Users tackle supply chain chaos by seeing forward and backward in the supply chain. Warehouse and inventory management are optimised with greater visibility into resources. SAP Business ByDesign takes the guesswork out of capacity planning and scheduling. Stockouts are eliminated by streamlining order fulfilment from beginning to end. And with automated order entry, orders go out the door as quickly as they come in.