Aerospace and defence companies must comply with strict industry guidelines and standards. Use SAP Business One to securely, transparently, and traceably model production and supply chain management processes so you can adapt to the ever-changing requirements.
SAP Features for the Aerospace & Defence Industry
ISO
compliance
Improve quality control across the supply chain and effectively manage engineering change controls.
Project cockpit for all types of projects
Effectively manage everything from engineering, prototyping, and production to customer acceptance, budget, and cost controlling.
Advanced planning and scheduling
Optimise capacity and productivity for group, individual, and alternative resources, including machinery, tools, personal, and more.
Download the SAP for aerospace & defence brochure.
Learn how enhancing traceability can improve quality control.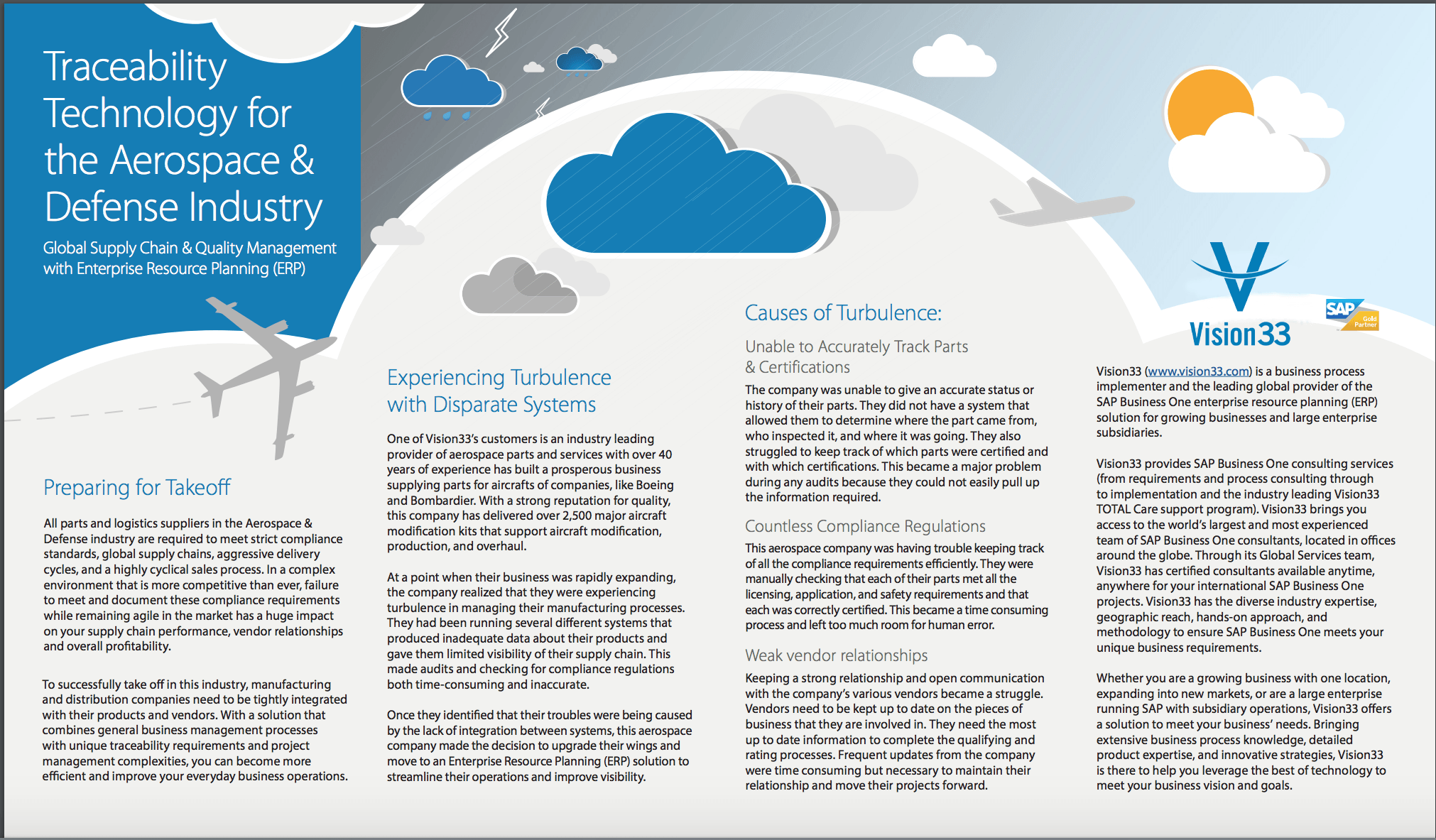 Download the Brochure Now
Let's Meet Your Challenge Together
Contact us to learn more about how SAP Business One can help companies in the aerospace & defence industry simplify operations and drive profitable growth.