ECommerce has been growing steadily, but the pandemic lockdowns significantly accelerated it. Quitting shopping wasn't an option, so businesses and consumers moved online. Many companies already had eCommerce sites, but those setting up new eCommerce struggled—and some still are.

Your customers want fast, easy online shopping at their convenience. That creates unique challenges, from setting up an online store to fulfiling orders and integrating your other systems with eCommerce sites such as Shopify, WooCommerce, and Magento.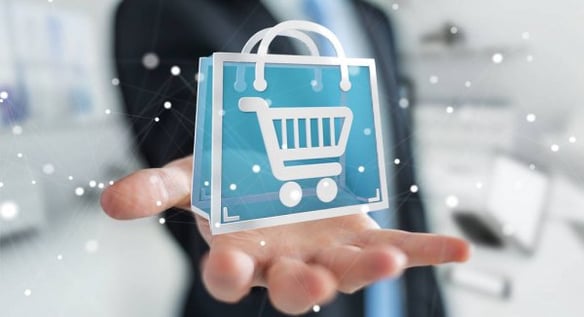 Our customers commonly report challenges like:
An increase in transactions
Difficulty tracking orders from placement to delivery
Difficulty tracking multiple SKUs
Inaccurate orders resulting in unhappy customers and many service calls
Orders getting lost in the system
An inefficient returns process
Inadequate inventory management
Past-due drop shipments and special orders
Difficulty calculating profit margins because of direct and indirect costs
Lack of integration between the accounting system and eCommerce site

Small Changes, Big Impact: Understanding Digital Transformation
There are many definitions of digital transformation, but here's our favorite: Adopting new—or modifying existing—technology to make your business run better.

This transformation fundamentally changes how businesses operate and deliver value.
Many believe digital transformation is simply using the cloud and analytics. However, those are only two elements of a digital transformation. A comprehensive transformation occurs only when an organisation also improves its integration, automation, and system flexibility.

With a successful digital transformation, tackling new challenges, shifting operations, and updating business models are effortless.
Digital Transformation eBook
Get our free Understanding Digital Transformation eBook to learn how technology enables new ways to do business, build resiliency, and operate more efficiently.
Explore Our Blog

Success Stories

Additional Resources

Podcast
Explore These ECommerce Posts
Poke around these brief, informative posts about eCommerce challenges and how to overcome them. You'll find lots of other free resources, too.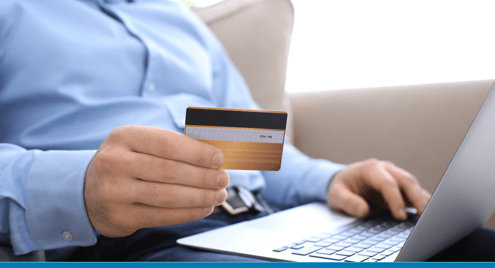 Optimize Your ECommerce Platform to Maximise Sales and Growth
Integrating eCommerce with an enterprise resource planning (ERP) solution empowers online retailers to set themselves apart from the competition with improved supply chains and buying processes. Read this blog and get our free eBook—whether you're new to eCommerce or expanding your online presence.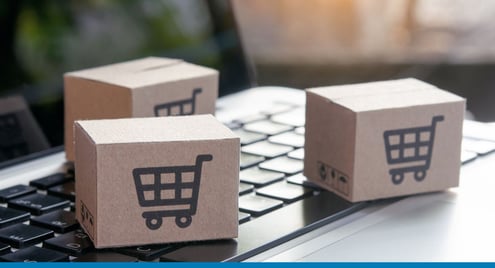 Create a Customised B2B ECommerce Experience With FocusPoint and Integration
Business-to-business (B2B) eCommerce doesn't have to be boring. If you run ERP, FocusPoint® by Focused Impressions is a premier cloud eCommerce solution that empowers you to give your business partners a seamless, engaging buying experience. Read the blog and access an on-demand webinar recording to learn more.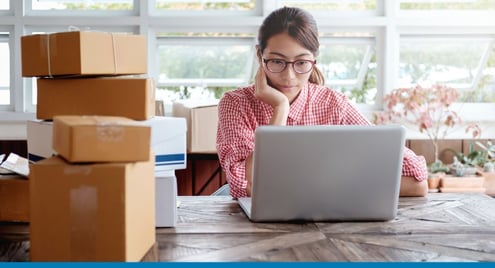 ECommerce-ERP Integration: What the Best Solutions Have in Common
An ERP solution gathers all your essential business functions in one place. And while no ERP can do everything for every business, the core ERP system you integrate with your eCommerce software must support your continued growth. Read the blog and a customer success story to learn more.
See What ECommerce Businesses Like Yours Are Up To
Read these inspirational success stories to see firsthand how some of our customers have conquered their eCommerce challenges.
La Marzocco has a well-earned reputation for making beautiful and superbly crafted espresso machines. ERP integration automated and streamlined the company's eCommerce business, improved inventory and supply chain management, and empowered employees to provide stellar customer service.
Since 1983, Vietri has been on a mission "to inspire the celebration of life with family and friends through the beauty of handcrafted Italian designs for the table, home, and garden." An integration solution enabled Vietri to create highly customised eCommerce sites, streamline order fulfilment, and increase efficiencies in its operation flow.
The Tile Shoppe offers a diverse selection of flooring materials to beautify homes. Integrating its eCommerce site with its ERP solution allowed the company to eliminate manual data entry, automate ordering and accounting processes, and gain inventory visibility.
The Green Sprouts mission is to provide healthy and practical products for the well-being and whole development of babies and children. An integration solution enabled the company to connect its B2B and B2C eCommerce sites to its ERP solution in just two weeks.
Check Out These Resources
Here are even more eCommerce resources to explore, including demos of our integration platform and portals that extend your data and provide self-service convenience for your employees, customers, and vendors.
If you have questions or would like to chat about these eCommerce resources, please drop us a line.
Your business relies on many applications to stay organised, collaborate, and run operations. If those standalone applications can't talk to each other, you're wasting time and money.
Learn about an integration platform as a service (iPaaS) solution that can connect just about anything.
See it in action and discover how to do more with what you already have.
Integrating your Shopify eCommerce site with your ERP solution shouldn't be a big ordeal.
With Vision33's pre-built Shopify Saltbox Connector, you can automate item and inventory updates and manage and update delivery and fulfilment information back to Shopify.
Grab a beverage, put your feet up, and watch this on-demand webinar to learn how to manage your entire business process with an integrated Shopify web store.
When only some of your employees and customers can access your ERP solution, you aren't leveraging the system's full benefits.
Vision33 portals are web-based add-ons that extend ERP data through the web, provide self-service convenience for your employees and customers, and give you more time to focus on innovation and growth.
You'll empower stakeholders to get their own answers to the questions your team answers every day—while keeping data secure by granting access to only the information they need.
Please check out these six quick video clips to learn more about each portal.
Listen to Our Podcasts
On The Connected Enterprise podcast, Vision33's Carl Lewis interviews bright minds and industry thought leaders about enterprise technology and what's coming next.
Craig Stockmal, founder of FocusPoint, joined Carl to chat about B2B eCommerce, customer engagement, and how businesses can integrate their tech stacks.
Regina Ye, co-founder of Topsort, joined Carl to discuss sponsored ads and keys to successful marketplace selling.