The distribution industry has become overwhelming: warehouse and inventory management, third-party logistics (3PL) and shipping, and customers who want the lowest possible prices for products that arrive yesterday.
Distribution professionals need real-time visibility to keep up with this do-more-with-less environment—and that's impossible if your technology isn't up to the task.
We understand. We've worked with many distribution businesses like yours to help them find technology that streamlines operations, eliminates manual tasks, and makes the order entry to shipment process easier.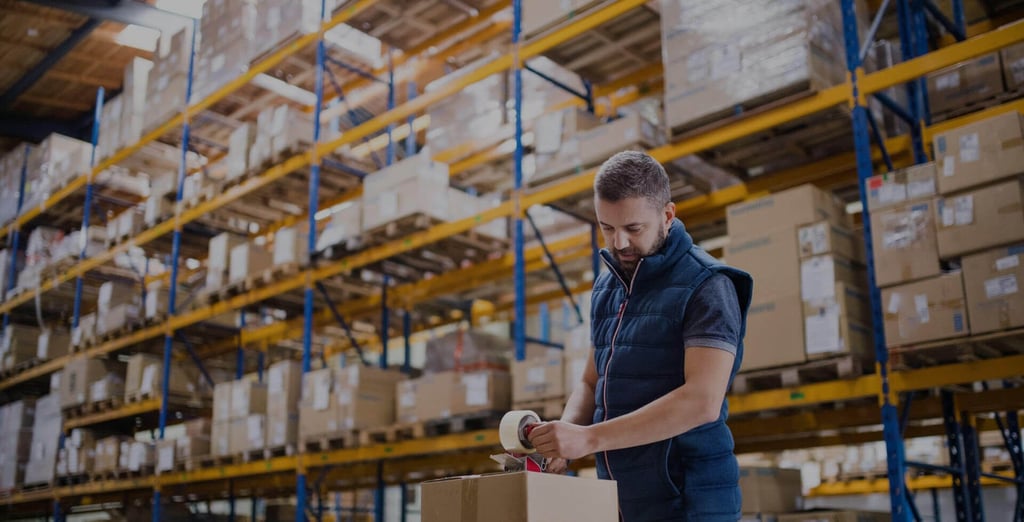 Our customers' most common order entry to shipment challenges include:
Streamlining the order entry process (B2B, customer, and employee portals, shopping cart integrations, and more)
Blocking deliveries for various customer payments (proforma, payment required upfront, etc.)
Omnichannel integration with sales (having all sales channels come into a single source of record)
Optimising the warehouse for better flow
Managing inventory and large numbers of SKUs

Small Changes, Big Impact: Understanding Digital Transformation
There are many definitions of digital transformation, but here's our favorite: Adopting new—or modifying existing—technology to make your business run better.
This transformation fundamentally changes how businesses operate and deliver value.
Many believe digital transformation is simply using the cloud and analytics. However, those are only two elements of a digital transformation. A comprehensive transformation occurs only when an organisation also improves its integration, automation, and system flexibility.
With a successful digital transformation, tackling new challenges, shifting operations, and updating business models are effortless.
Get our free Understanding Digital Transformation eBook to learn how technology enables new ways to do business, build resiliency, and operate more efficiently.
Read Our Blog

Success Stories

Additional Resources

Podcast
Explore Our Posts About Order Entry to Shipment
Poke around these brief, informative posts about order entry to shipment challenges and how to overcome them. You'll find lots of other free resources, too.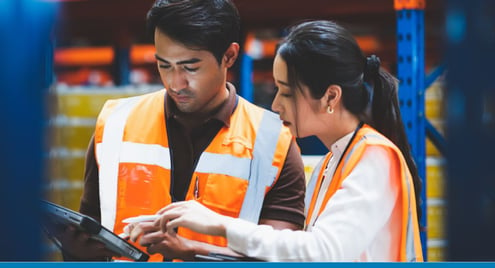 Navigate the Ups and Downs of Manufacturing and Distribution With SAP ERP
Manufacturing and distribution require efficiency, automation, integration, and collaboration. The best and fastest way to get these must-haves is with an enterprise resource planning (ERP) solution.

Read the blog and watch a 2-minute video to see how order entry to shipment only scratches the surface of what you can accomplish with the right ERP solution!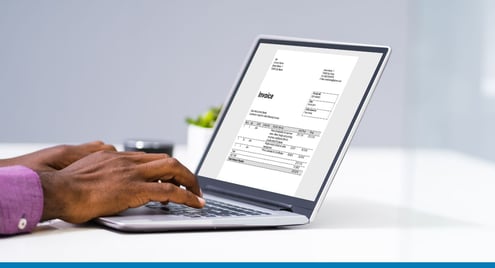 6 Reasons Your Business Should Have a Customer Portal
A customer portal makes it faster and easier for customers to do business with you. Centralised access to account-related information such as sales, billing, order history, and service tickets enables customers to actively manage their relationships with you from one convenient location.

Read this blog and see a customer portal in action!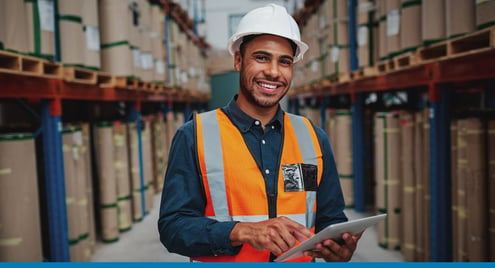 Maximise and Modernise Your Distribution Operations With a Warehouse Management System
If you make it or move it, you understand the challenges distributors face, like incorrect data, lost time, inaccurate shipments, and unhappy customers. You understand losing money because returns are too expensive to process, and you understand software that can't produce meaningful reports, so you can't make informed decisions.
Read this blog and get an on-demand webinar to learn how to get organised and overcome distribution challenges.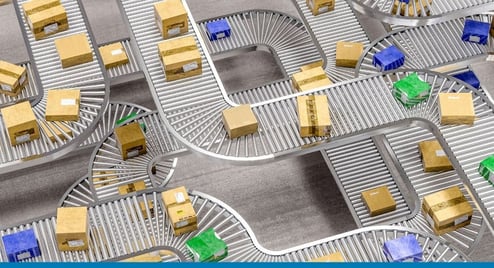 How to Crush Today's Top 5 Distribution Challenges
Wholesale distributors must rethink their processes and use of business data to remain relevant, increase resiliency, and gain a competitive edge. Leading wholesale distributors adopt digital technology to create, deliver, and sustain new and meaningful customer relationships.
Read this blog and get a free eBook to dig into today's top five distribution challenges—and learn how the right technology can crush them.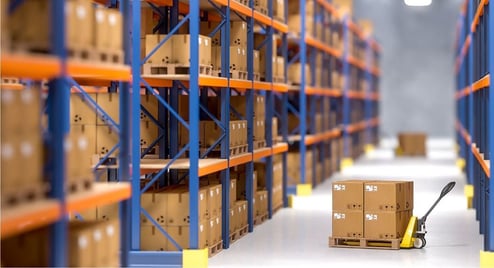 5 Ways a Warehouse Management System Can Improve Your Logistics
Your warehouse is busy receiving and stocking goods, fulfiling orders, replenishing inventory, shipping, managing inventory and labour costs, handling equipment challenges, and more. And if you have more than one warehouse, the challenges multiply.
If your warehouse operations aren't as productive and profitable as you'd like, look closely at a warehouse management system (WMS).
Read this blog and watch an on-demand webinar to explore five of today's most common warehouse challenges and how a WMS can overcome them.
See How Businesses Like Yours Overcome Order Entry to Shipment Challenges
Hit the play button on quick, inspirational videos and read success stories to see firsthand how some of our awesome customers have dealt with their order entry to shipment challenges.
Tingue is a family-owned global supplier of high-quality laundry textiles, parts, supplies, remanufactured equipment, and rigging services for industrial laundries.

When the company's 45 salespeople began performing customer service functions like quoting and order entry, paper-based processes became overwhelming.

Read this success story to learn how an employee portal transformed Tingue's operations.
FortPro researches, designs, and distributes parts for heavy-duty trucks. A division of World Truck Parts, FortPro is a small company, but its parts power the big boys, including Mack, Peterbilt, and Freightliner.

Manually processing recurring orders was overwhelming FortPro's small staff. They took orders by email, and some customers sent pictures of handwritten lists.

Read this success story to learn how a customer portal empowers FortPro's clients with a secure, flexible, and personalised self-service gateway. They now have convenient, 24/7 access to billing, quotes, orders, service calls, and reports.
AFAK sources ethnic minorities' products from all over the world and exports them throughout the UK and Europe.

AFAK's legacy system couldn't efficiently handle account, warehouse, and store oversight and stock that had grown from 50 items to over 2,000.

Watch this short video to see how a cloud enterprise resource planning (ERP) solution automated AFAK's processes and significantly increased export sales.
United Kingdom-based Morphsuits manufactures costumes for all occasions and sells them through Amazon, eBay, and Magento eCommerce websites.

The company was managing revenues and over 600,000 transactions per year in spreadsheets with data from disconnected systems. Morphsuits needed real-time data and all its operations integrated on a single platform.

Watch this short video to see how a cloud ERP solution empowers Morphsuits to distribute smarter, not harder.
Asmodee is the leading distributor of board games, playing cards, miniatures, collectibles, and accessories in the United Kingdom.

Watch this short video to see how the right ERP solution links Asmodee's supply chain in one system—and why it's a critical factor in the company's success.
Compliance Poster Company (CPC) provides a full line of federal and state labor law and safety posters, including All-On-One™ posters for the 50 states, District of Columbia, Puerto Rico, and Canada.

CPC's fast growth increased its need to tightly control the sales order process. Multiple people are involved in product sales, which made it difficult for the company to establish standardised constraints around the process—especially regarding customer credit.

Read CPC's success story to learn how the right ERP solution established order and compliance in CPC's sales order process, automated the selection of optimal shipping, and saved the company more than $60,000 in shipping costs.
Check Out Some Additional Resources
Here are more resources to explore, including an information-packed guide to help you run your warehouse better, an on-demand webinar, ERP info kits, an integration platform demo, and portal video clips.

If you have questions or want to chat about these order entry to shipment resources, please drop us a line.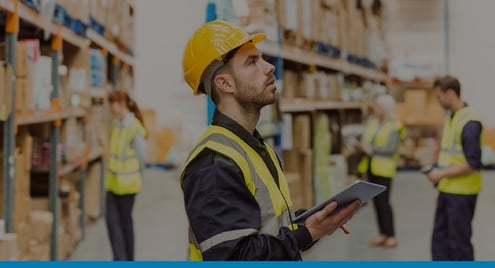 Warehouse Management 4.0 Guide
Today's consumers want more choices, fast shipping, and low prices. And your head is probably spinning with inventory picking, order fulfilment, and getting your merchandise out the door.

But it's possible to better run your warehouse, keep your customers happy, and make a nice profit. Find out how in our free Warehouse Management 4.0 guide.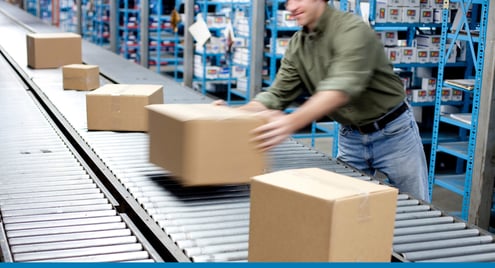 On-Demand Webinar: Transforming Inventory Management
In today's do-more-with-less-and-do-it-faster environment, you must be nimble, quick, and accurate.

Watch this webinar to see how a warehouse management system (WMS) completely transforms warehouse management—and how integrating a WMS with an ERP system makes it even better.

ERP Info Kit: SAP Business One
SAP Business One is an affordable, easy-to-use ERP solution for growing small to midsized businesses and large enterprise subsidiaries.
We compiled the latest, most essential information for anyone researching or considering adopting SAP Business One. In one easy-to-use kit, you can access solution briefs, videos, demos, and a webinar series to see Business One's features and learn how it would improve your operations.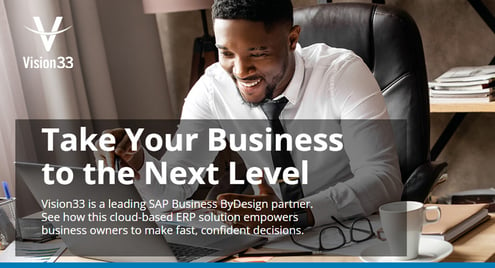 ERP Info Kit: SAP Business ByDesign
SAP Business ByDesign is an affordable, easy-to-use cloud ERP solution for fast-growing businesses.
This collection of easy-to-digest assets is ideal for anyone researching or considering adopting SAP Business ByDesign. After exploring the solution briefs, videos, and demos, you'll see how SAP Business ByDesign helps businesses turn growth potential into results.
Your business relies on many applications to stay organised, collaborate, and run operations. If those standalone applications can't talk to each other, you're wasting time and money.
Learn about an integration platform as a service (iPaaS) solution that can connect just about anything.
See it in action and discover how to do more with what you already have.
When only some of your employees and customers can access your ERP solution, you aren't leveraging the system's full benefits.
Vision33 portals are web-based add-ons that extend ERP data through the web, provide self-service convenience for your employees and customers, and give you more time to focus on innovation and growth.
You'll empower stakeholders to get their own answers to the questions your team answers every day—while keeping data secure by granting access to only the information they need.
Please check out these six quick video clips to learn more about each portal.
Listen to Our Podcasts
On The Connected Enterprise podcast, Vision33's Carl Lewis interviews bright minds and industry thought leaders about enterprise technology and what's coming next.
We think you might enjoy these episodes:
Craig Stockmal, founder of FocusPoint, joined Carl to chat about B2B eCommerce, customer engagement, and how businesses can integrate their tech stacks.
Regina Ye, co-founder of Topsort, joined Carl to discuss sponsored ads and keys to successful marketplace selling.