Get your ERP services up and running quickly with our expert consultants.
Vision33 believes that the most effective implementation approach is partnering with our customers. Our projects follow a formal methodology that leverages industry best practices and our long-standing experience to minimize risk and ensure project success. We strive to understand your business so you can get the most value from your ERP technology.
A lead consultant manages the four stages of our methodology to ensure consistent communication and collaboration. Below, we provide a high-level overview of our project approach. We guide you through implementing your ERP solution and support you after go-live with our TOTAL Care support program.
Vision33's project management approach reduces risk and ensures alignment and communication throughout your project. From project governance and leadership to scope and schedule management, our quality project management process contributes significantly to our high customer satisfaction rate.
Blueprint
Vision33 consultants provide a wealth of experience and knowledge, ensuring outcomes meet requirements and best practices are applied from the pre-sales stage through implementation and post-project analysis.
Blueprint sessions include:
Strategy development and execution
Diagnostics and identifying business improvement opportunities
Discovery and health-check services
Program and project management
Change management
Post-implementation reviews
Risk management
Performance analytics
Data migration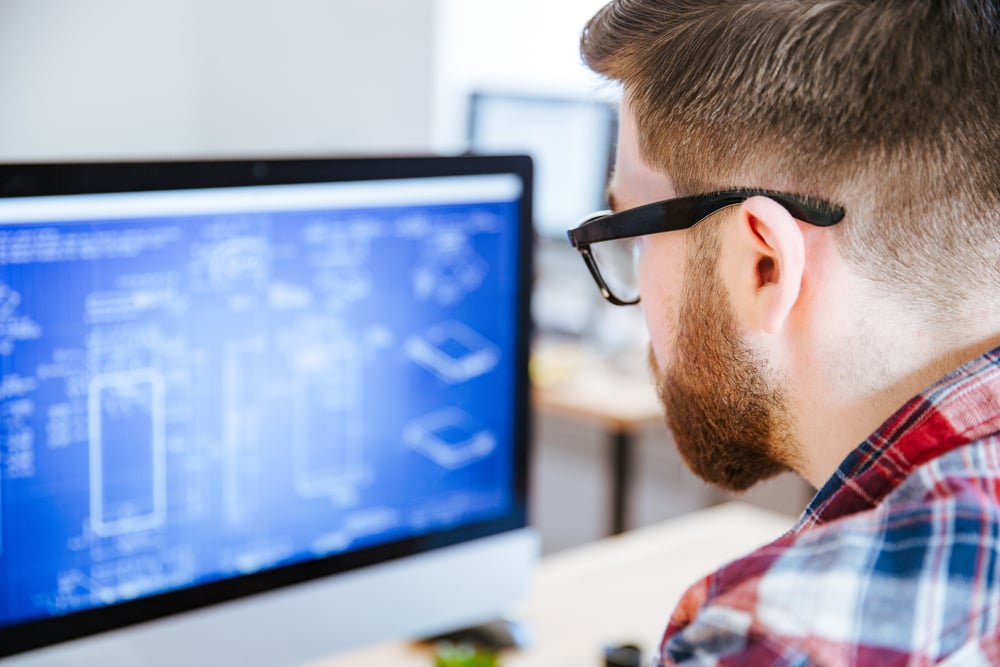 Depending on your company readiness, Vision33 may suggest a blueprinting project before finalising your solution. Click here to read more information about our blueprinting engagements.
Step 1: Build
After the blueprint phase, we build the solution according to the documented business requirements. This includes:
Installing and configuring the application
Managing data migration
Handling hardware upgrades, equipment, and installation
Designing and fulfilling connectivity
Step 2: Implement
Vision33 assists in the transition from a project-oriented, pre-production environment to a successful and live operation. We perform software configuration and facilitate flexible user training sessions (online or onsite) so you can harness the full potential of your ERP solution.

Vision33's baseline implementation and training sessions typically cover:
Financials & inventory
Data imports
Queries & reports
Administration & advanced features
Sales & purchasing
More advanced implementations that involve custom add-ons or integrations are scoped out during project planning.
Step 3: Sustain
A live system isn't the end of your new journey—it's the beginning of new possibilities for your business. Vision33 provides full support beyond implementation so you can maximise the value of your ERP investment. Our experienced TOTAL Care support team takes a hands-on approach to empower you to understand your ERP system and make it your own. We also offer training and development opportunities so you can be self-sufficient and get the most from your system.
Learn more about TOTAL Care.